Pensioner perks: 10 times it's cheaper to be retired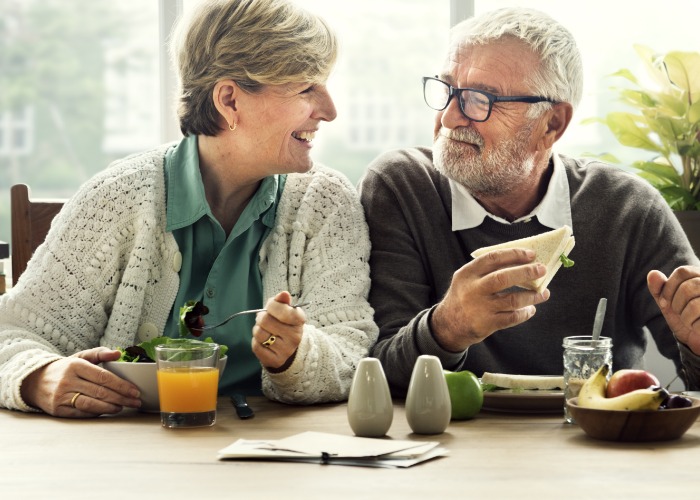 Growing old comes with many benefits, some of them financial.
Why pensioners shouldn't get too down
Millions of pensioners reacted angrily to news last month that the TV licence will no longer be free to everyone over the age of 75.
The change is due to come into force in 2020 and means everyone will now need to pay £154.50 for a licence (£52 for watching a black and white TV) unless someone in the home receives pension benefit.
Despite the change, there are still lots of discounts, freebies, and benefits available for pensioners.
From free bus travel, discounted days out, and cheap cinema tickets, to cheaper car insurance, the winter fuel payment, and benefits for grandparents, there's a host of benefits on offer to pensioners.
If you're a pensioner, approaching retirement, or know someone who is, it's well worth finding out what benefits and discounts you're entitled to and here we've listed 10 of the best.
Lower car insurance prices
As you get older, one bill you can expect to go down is your car insurance.
This is because typically older people drive less and shorter distances and are seen as less risky by insurers.
In comparison, younger drivers have the highest average car insurance premiums because they are statistically more likely to have an accident.
A spokesperson for Direct Line explains: "As a rule of thumb, for motor insurance, premiums do decrease as a driver gets older and more experienced, however, statistics show that as drivers continue to age, their claims frequencies are likely to increase.
"Reasons for this are lifestyle changes causing infrequency in driving, and our reflexes diminishing as we get older, which will have an impact on driving abilities and reactions.
"Whilst claims frequency does increase amongst these drivers, these do tend to be less severe than young drivers as they are mostly at low speed."
Age isn't the only factor when it comes to car insurance pricing.
There are lots of other elements involved such as: your address, the kind of car you have, how often you use it, and your previous claims history.
Therefore, while on average claims will be lower as you get older, if you live in a high-risk area, or you have previously claimed, your car insurance will reflect this.
Avoid the auto-renewal rip-off! Search for a cheaper quote with Confused.com
Grandparent allowance
Grandparents who look after grandchildren aged 12 or under are able to claim National Insurance credits which can boost their retirement income.
In order to qualify, the grandparent needs to regularly look after their grandchild (or grandchildren) and be below State Pension age.
The benefit is called the 'Specified Adult Childcare National Insurance Credits' and was introduced in 2011.
Instead of receiving money, the grandparent receives credits which top up their National Insurance contributions, in the same way they would if they were working.
By receiving these contributions, they won't miss out on being able to build up their State Pension entitlement.
In order to claim the benefit, you'll need to apply with the form 'CA9176' which is available via the HM Revenue & Customs website.
It's also possible to claim for previous years.
Access tax-free cash from your home with Saga Equity Release
Discounted theatre tickets
Cheaper tickets are available on almost all theatre tickets and cinema screenings if you're retired.
The discounts depend on the activity you're doing but most theatre and cinemas knock off between five and 25% for a Senior Citizen ticket.
Some cinema chains and theatres organise specific screenings for pensioners, which are usually during the week, and heavily reduced.
For example, at Vue screenings for those aged over 60 are held on weekdays and include a free cup of tea and biscuits.
Save big on your next night out with Theatre Tickets Direct
Free bus travel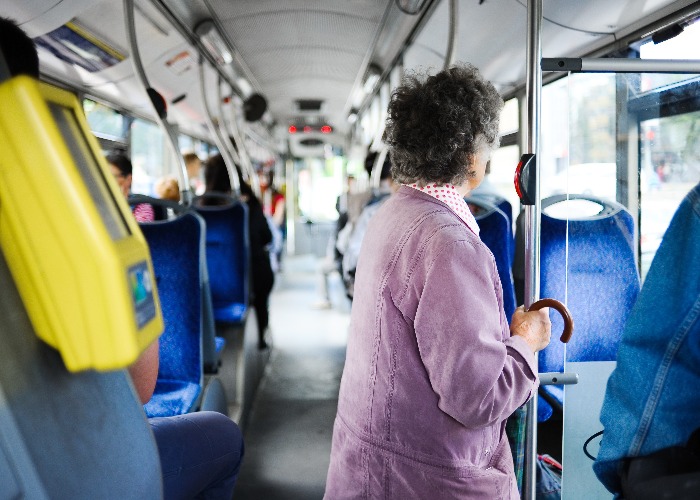 In England, you can apply for a free Elderly Person Bus Pass when you reach the State Pension age for women (whether you're a man or a woman).
Those living in London can travel on the bus, tube and overground trains for free when they turn 60.
In Wales, Scotland, and Northern Ireland you can apply for a free bus pass when you turn 60.
These bus passes entitle you to free off-peak bus travel, usually between 9.30am and 11.59pm during the week.
You can apply for the pass online at the Gov.co.uk website.
Discounted train travel is also available with a Senior Railcard to those aged 60 or over. It knocks off a third from train tickets.
You can buy one online or in a ticket office for £30 for a one-year pass or £70 for a three-year pass.
£10 Christmas bonus
There is a little-known £10 bonus paid the week before Christmas to those receiving certain benefits including the State Pension and pension credit.
The tax-free bonus is paid automatically to those who are eligible.
It was first introduced in 1972 to cover the cost of a Christmas dinner and is paid out to around 13 million people each year.
Here's how much the State Pension is currently worth
Free prescriptions
It now costs £9 for an NHS prescription but if you're aged 60 or over and living in England you won't have to pay anything.
Those living in the rest of the UK are entitled to free prescriptions whatever their age.
Save up to 50% on pharmacy meds with ChemistDirect
Cheap sports tickets
It's not just at the cinema or theatre where you can get discounted tickets, thousands of sports tickets are available at a lower cost to those aged over 60.
For example, tickets for a premiership football team such as Arsenal, cost between £8 and £27.25 for senior citizens depending on where you sit compared to between £28 and £95 for standard tickets.
You won't have to pay NI (even if you're still working)
When you start working, you begin to make National Insurance Contributions which add up to allow you to receive benefits including the State Pension.
For those who are employed, this is Class 1 contributions which are a percentage of the amount you earn.
Those who are self-employed need to pay Class 2 contributions as a flat rate and Class 4 as a percentage of how much you earn.
When you reach State Pension age you stop paying Class 1 and Class 2 contributions, even if you are still working.
You still pay Class 4 contributions if you have taxable profits from the year you reach State Pension age (but these then stop).
Discounted days out
When you stop working, your income will drop and you will also have a lot more spare time.
If it's days out you're looking for, there are discounts available for those aged over 60.
A National Trust Senior membership, for example, is 25% cheaper if you're over 60 bringing the cost down to £54 instead of £72 for an annual pass.
The English Heritage Society offers a senior pass for £51 (instead of £60) for those aged over 65.
Looking for outdoor activities? Join English Heritage from £4 a month
Winter Fuel Payment
If you were born before 5 Jul 1951 you are able to get a discount on your annual bills in the form of a tax-free lump sum of between £100 and £300 to help pay your energy bill.
This Winter Fuel Payment is made automatically if you're receiving the State Pension but if it's not and you think you are eligible you can make a claim directly by phone or post to the Winter Fuel Payment Centre.
Contact details can be found on this Gov.co.uk webpage.
Be the first to comment
Do you want to comment on this article? You need to be signed in for this feature