Waitrose shopping: tricks, tips and deals to save money on your groceries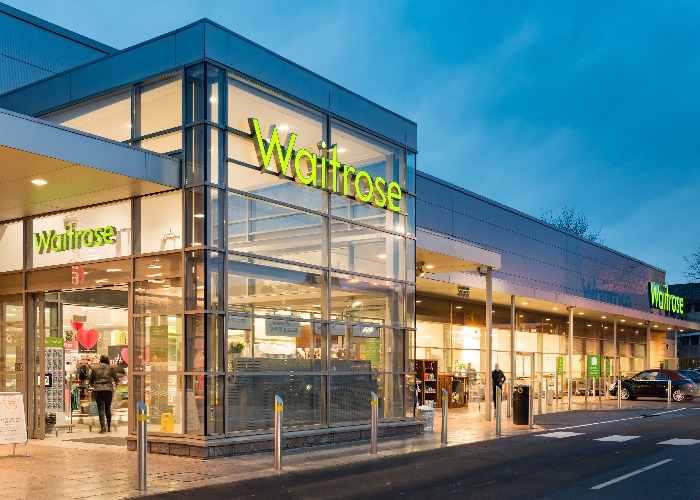 Whether you're a Waitrose regular or first-timer, here are the best ways to make your money go further when shopping with the store.
Join the myWaitrose loyalty scheme
The myWaitrose loyalty programme offers a range of rewards as soon as you sign up.
Unlike other loyalty schemes, there are no points to collect. Instead, you can get freebies, save money on
your shopping, and have the chance to win exclusive prizes from day one.
One of the most popular perks is the free takeaway tea or coffee for cardholders when you shop in-store.
You can also get a free Waitrose & Partners Food magazine, access to The Good Food Guide, and a free newspaper when you spend £10.
Every Friday cardholders can also benefit from 20% off fish from the fish counter, as well as 10% off courses at the Waitrose Cookery School.
The store also offers 5% off in-store dry cleaning with Johnsons the Cleaners at each welcome desk.
Being a myWaitrose member also means that you can use Quick Check, so you can scan your shopping and tot up your total as you go around.
Whilst this doesn't give you a discount as such, it can stop any surprises from cropping up on your receipt later on and lets you keep track of how much you're going to spend.
Get rewarded when you shop: compare rewards credit cards with loveMONEY
Earn cashback
The CheckoutSmart app has exclusive offers on products that can be used with the major supermarkets, including Waitrose.
You just need to shop for the item and upload a picture of your receipt to the app to get cashback.
Other offers allow you to earn a cash reward for shopping for certain items.
Shop the 'essential Waitrose' range
Like other supermarkets, Waitrose offers different ranges at varying price points.
Waitrose No. 1 launched last year and is the most premium line of products, while essential Waitrose – which has been around since 2009 – is the store's cheapest range.
Although many have poked fun at whether items such as the gooseberry fruit fool or limoncello desserts can really be classed as 'essential', the budget range is hugely popular and now boasts more than 1,500 items to pick from.
In some cases, Waitrose essential products are actually much better value than equivalent items in typically cheaper supermarkets, such as Morrisons and Asda.
Try downshifting to essential Waitrose to see if you can save. Check the food critic Martin Isark's Supermarket Own Brand Guide to see how the range measures up on taste.
Browse offers and yellow-sticker items
Waitrose has a wide range of deals to choose from online and in-store across its ranges.
We do a weekly roundup of the best products with discounts across all of the supermarkets, including Waitrose, which you can read here: Cheap supermarket offers and deals from Aldi, Asda, Lidl, Morrisons, Sainsbury's, Tesco and Waitrose.
To save even more money, try to figure out what time of day your local Waitrose starts marking items with yellow stickers. Generally the later you shop, the better the chance of snapping up a bargain.
Have a look at our list of supermarket discount times to find out when you've got the best chance of finding a good deal.
Take advantage of first-time offers
Sadly Waitrose has got rid of its '£100 off your first five online grocery orders' deal for new customers, but it has a similar offer, albeit one that isn't as good, in the form of a '£30 off your first three shops' deal.
Whilst paying for each of your first three shops, put in the relevant voucher code (below) to get £10 off.
| | |
| --- | --- |
| Shop | £10 off code |
| First | AQ4JN21 |
| Second | NQ4JN22 |
| Third | NQ4JN23 |
You need to spend a minimum of £80 on each shop in order to qualify and all orders must be delivered by 25 February 2020.
Save on delivery
Waitrose is the only supermarket to offer free delivery across all its time slots, but there is a minimum spend of £60.
If your basket comes to less, you will be charged £5 to get your order delivered.
Read more in: The cheapest supermarket online delivery deals.
You can also save on your John Lewis online delivery charges by picking up items from your local Waitrose store. Click & Collect is free to your chosen Waitrose store on orders over £30 or £2 if you spend less.
If you place your online order before 8pm it will be delivered to your chosen Waitrose shop by 2pm the next day.
Shop with the Partnership Credit Card
With the John Lewis and Waitrose Partnership Credit Card you can earn points that turn into vouchers.
The card allows you to earn one point for every £1 spent at John Lewis or Waitrose and for every £2 spent elsewhere. As a bonus you also get two points for every £1 spend in the first 90 days of having the card.
For every 500 points you manage to build up you will get a voucher for £5.
You will also get vouchers sent to you up to three times a year and they can be redeemed in-store or online at Waitrose or John Lewis.
The card offers interest-free purchases for the first nine months, and 0% on balance transfers for the first 18 months. There is a fee of 2.9% and a minimum of £5.
To be eligible for this card you need to have an income of at least £6,750 a year.
Whilst there are lots of perks to having a John Lewis and Waitrose Partnership Credit Card, other cards may be better if you don't do the majority of your shopping at either of the stores.
Be the first to comment
Do you want to comment on this article? You need to be signed in for this feature