Sky price hikes 2021: how to cut the cost of your Sky TV, broadband and phone bills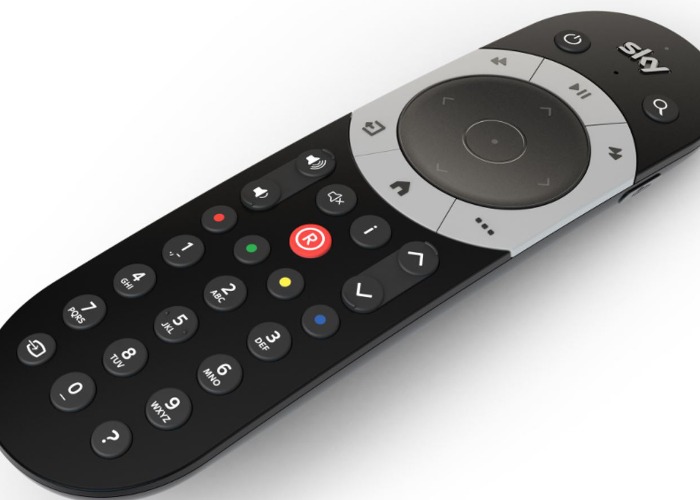 Some Sky customers will see their bills rise by up to £72 a year from April. See how you'll be affected, and what you can do to dodge the latest round of hikes.
Sky hikes prices
Millions of Sky customers face paying up to an extra £72 a year after it announced its latest round of price hikes.
The size of your bill increase will vary depending on your existing deal, with the average Sky customer paying an extra £3 a month or £36 a year.
Price rises will be capped at an extra £6 a month, or £72 a year.
Sky says that less than one in 10 (8%) of customers will pay the maximum price hike.
TV and broadband bills will rise from 1 April, while home phone prices will rise from 1 May.
Search for a cheaper Sky package today – don't overpay!
Full list of Sky price hikes
Here's a run-through of the various packages, and how prices will change:
Sky Broadband Essential will increase by £3 a month (from £22 to £25 a month);
Sky Broadband Superfast will increase by £1 a month (from £27 to £28 a month);
Sky Talk Anytime Extra will increase by £2 a month (from £10 to £12 a month);
Sky Talk International Extra will increase by £2 a month (from £12 to £14 a month);
Sky Signature TV package will increase by £1 a month (from £25 to £26 a month);
Multiscreen will increase by £1 a month (from £14 to £15 a month);
Sky HD will increase by £1 a month (from £6 to £7 a month);
Sky Ultimate will increase by £1 a month (from £4 to £5 a month);
BT Sport will increase by £2 a month (from £25 to £27 a month).
The affected Sky TV and broadband customers will see their bills jump from 1st April, while home phone customers will pay more from 1st May. They will be notified of the price changes by post by 27th March.
Broadband customers who are still in the minimum term of their contract can leave penalty-free if they act within 30 days of receiving their notification.
Cheap broadband: compare deals in your area today
Time to move?
If you're among those affected, you might want to fight back. There are thankfully loads of options available to you, which we'll run through in this piece.
Do you really need the whole bundle?
The full Sky package has so many channels, and chances are you only ever watch a tiny fraction of them.
It's quite easy to remove or cancel certain packages from your account. Go to My Sky on TV or Broadband & Talk (depending on what you want to amend) and sign in.
Then select the product you would like to remove from the Your Package section. Just follow the links to make the changes.
Even if you only have a phone and broadband package, go through your bills to see how much of your free calls allowance you actually use. There could be an opportunity to move to a cheaper calls package.
Use one-off Now TV passes
Alternatively, you could ditch the Sky TV part of your package and use Now TV passes when you want to watch popular series such as Game of Thrones or catch up with sports.
Now TV passes allow you to stream Sky services on multiple devices via an app or set-top box.
There are five NOW TV passes to choose from: movies, entertainment, sports, kids and hayu (for reality shows).
The Entertainment Pass is £9.99 a month. You'll have access to over 300 box sets and 13 pay TV channels, which aren't on Freeview.
The 'Cinema Pass' is a bit more expensive at £11.99 a month but you'll be able to watch over 1,000 films and a new premiere every day.
Sky Sports day passes start from £9.98 if you want to catch up with the latest matches/races/events. Alternatively, you can get a month's pass for £33.99, which automatically renews every month.
The Kids and Hayu packages are the cheapest at just £3.99 a month and £4.99 respectively.
The Kids package allows your little ones to watch programmes from their favourite channels, including Cartoon Network and Nickelodeon, while the hayu package is ideal for reality TV fans.
You can try the Entertainment, Cinema, Kids TV or Hayu pass with a seven-day free trial.
Search for a cheaper Sky package today – don't overpay!
Haggle!
In short, haggling is the best thing you can do to get a cheaper deal with Sky. Sky practically tells you to do it on its 'Stay with Sky' page!
All you have to do is call 03337 594 464.
If you're not confident speaking on the phone, it's worth noting down what you're going to say, taking every possible outcome into account.
Have some negotiating phrases ready and use past problems as ammunition.
Try to avoid calling at peak periods like Mondays, lunchtimes, weekends and just after work. You want to get as much time with the operator as possible, so call when it's quieter.
There are three sure-fire phrases to getting you a better deal: 'I'm leaving', 'I'm paying too much for my current package' and 'x offers a similar deal cheaper.'
To back up your argument, check the best buys on the market right now to see if you can genuinely get a better deal elsewhere. You can start your search at BroadbanGenie.
The main aim is to get through to the retentions department (more commonly known as 'disconnections') as they have a lot more power to give you discounts than the customer service team do.
Be charming. Acting rude or entitled will put the operator on the defensive, meaning that you're less likely to get a better deal.
You don't necessarily have to go with the first offer either, giving you wiggle room to haggle even more!
That said, try not to push the operator too much as it'll ruin your hard work. Listen out for verbal cues like defensive language, hesitation and impatience.
If they call your bluff, say you need to check with your partner/flatmates/parents first. You'll hopefully speak to someone different next time.
And if they go silent, wait for them to fill in the gap.
They're hoping that you'll accept the price to end the silence, so don't give in. Our editor saved £240 just by threatening to leave for a cheaper deal.
Find out more at How to haggle and save a fortune.
Ask for extras
Ask if they can chuck in any freebies such as free calls or extra channels, particularly if they can't bring your cost down.
Have a go at blagging movies or an extra sports channel on top of your current deal.
Search for a cheaper Sky package today – don't overpay!
Be prepared to leave to get what you want
If you don't get a decent offer, then you might be better off simply leaving, as long as you won't have to pay any exit fees of course.
Leave it a little while, and you will likely be contacted by Sky with some sort of return offer. These vary by customer, but we've heard tales of 33% off for five years, or even 75% off for a year.
Alternatively, you can attempt to play the cashback game. You can pocket some decent cash when you take out a deal with Sky from sites like Quidco.
Cheap broadband: compare deals in your area today
Add more services
Add more? Isn't that a bit contradictory?
Sometimes taking multiple services from one provider can reduce your bill.
For example, if you just have broadband with a provider then chances are it's more expensive than if you have a phone and broadband package.
If you do decide to add more services, aim for an upgrade offer rather than just adding a service to your current package.
By just adding a service the standard price will likely apply, meaning that you lose out on substantial savings.
As always, haggle – see if you can get the extra services at a better price than advertised!
You can check Sky's full range of products and offers here.
Of course, the downside to signing up to more packages and products is that you'll likely be particularly hard hit when the next round of price hikes rolls around (assuming you're out of contract).
*This article contains affiliate links, which means we may receive a commission on any sales of products or services we write about. This article was written completely independently.
Be the first to comment
Do you want to comment on this article? You need to be signed in for this feature