Where to get the best price on your old clothes, CDs, DVDs, mobile phones & more
Find out where to get the best price on your stuff and give your bank balance a boost just in time for Christmas.
Clothes
Fashion site ASOS has its own Marketplace where you can buy and sell second-hand clothes.
If you have some designer clothes in your wardrobe, you could also try hardlyeverwornit, but you must only have worn them once or twice.
Or you could try good old eBay.
Alternately, if you want to feel extra good about yourself, you could donate your unwanted clothes to charity. It's worth noting that if you have any old clothes from M&S, you can take them to Oxfam and receive a £5 M&S voucher in return!
Only one voucher will be given per donation, so if you want to be extra cunning and you have several items to donate, take them separately!
What's more, your voucher will only be valid for one month and you'll need to spend at least £35.
Alternately, you could look at swapping your unwanted clothes instead. Mrs Bear's Swap Shop and Swishing.com are both free to join. Mrs Bear's holds events where you can swap your clothes with other likeminded people, while Swishing lets you advertise your wares online.
CDs, video games and DVDs
If you've got a stack of old CDs/games/DVDs at home and you're wondering what possessed you to buy them in the first place, it's easy to get rid of them and earn some cash at the same time.
CeX offers instant vluations and has shops in most major UK towns and cities or you can sell to them online.
Alternately, you could go through MusicMagpie.
Just don't expect to get rich no matter which company you choose – prices generally range from 30p to £3 depending on the quality of the item (although newer games can fetch a higher price).
You could also take them to your local second-hand music or game shop and see what they'll offer.
Alternately, you could try selling them yourself on eBay, Amazon or Facebook's Marketplace. Keep in mind that you might have to pay insertion fees and postage costs.
Books
A good site to look at is webuybooks.co.uk. Simply type in the ISBN Numbers or barcodes of the books you want rid of and you'll get an instant quote.
You could also try eBay or specialist secondhand shops (do a web search for shops near you) if you think your books are worth more than the average.
If you prefer, you can also swap books on BookMooch (which is international) or ReadItSwapIt (which is UK-based).
Read: 26 eBay buying tricks to get you the best price
Mobile phones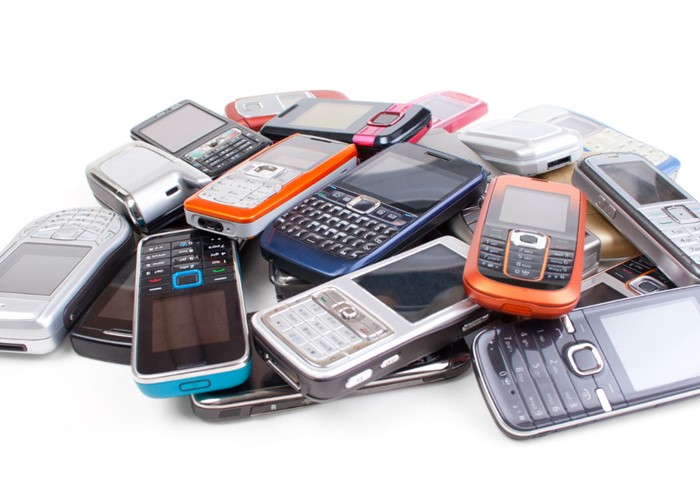 Most people have an old unwanted mobile phone knocking around somewhere.
There are lots of websites that will offer you cash in return for posting off your phone to be recycled, but prices do vary considerably, so have a good shop round first.
Websites include Envirofone, Webuyanyphone and Mazuma Mobile, just to name a few. You could consider a price comparison tool like Mobilevaluer to give you an idea of which company might give you the best deal.
Don't forget that the amount you receive for your mobile will depend on how old it is and whether it functions properly or not.
Again, eBay is another option.
Toys
There are many ways to sell your (or more likely your kids) old toys – even if they're not collector's items or in pristine condition.
Sites like Zapper, Ziffit or even MusicMagpie will all take them off your hands. Learn more about how to get the best price in our in-depth guide to making money selling old toys.
Ink cartridges
You can also earn a few pounds by recycling your own ink cartridges at websites such as CashForCartridges.co.uk or CartridgeCo.co.uk. The maximum you can earn is around £4.50 per empty ink cartridge.
It's worth noting that CartridgeCo will only allow you to recycle a minimum of 25 cartridges, whereas CashForCartridges has no minimum. You should also check that the type of cartridge you use can definitely be recycled.
Admittedly you're not going to become a millionaire in a hurry if you choose to recycle all of these items. But every little helps! And at least you'll be doing your bit to protect the earth!
More money-making ideas
Where to earn cashback and loyalty points
Be the first to comment
Do you want to comment on this article? You need to be signed in for this feature