Cheapest way to get Wimbledon Centre Court tickets
Want cheap tickets for Wimbledon Centre Court?
Sadly, there was no Wimbledon public ballot this year and tickets are limited to two per household.
You can still get tickets for Centre Court, Court No.1 and Court No.2 on the day, but numbers are limited. For Centre Court, 500 tickets are available each day at the turnstiles, except for the final four days which are all pre-sold.
However, there are 500 tickets available each day for both No.1 Court and No.2 Court (for the first 10 days).
For the cheapest Centre Court tickets, it's advised to leave it to the day before or the day of the tournament. According to the Wimbledon site, Centre Court tickets cost between £70 for the first day of The Championships and up to £240 for the final Sunday.
Tickets are sold at the turnstiles with the Wimbledon site advising that you queue at least a few hours before sales begin at around 9:45am.
If you're travelling down to London to watch the tennis, make sure you avoid rip-off rail and coach fares.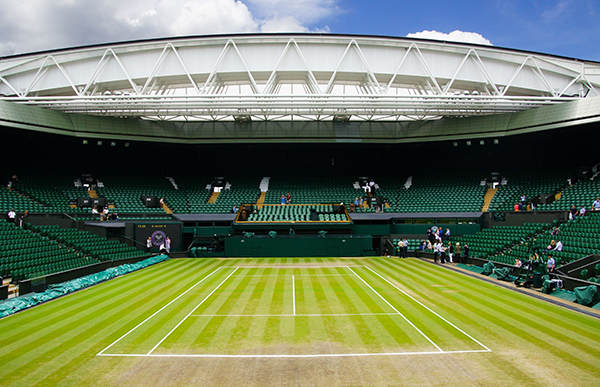 Check for cheap tickets with Ticketmaster
Ticketmaster usually release tickets a few days in advance according to media reports, although these usually sell out quickly.
There's a limit of two tickets per household – extra tickets purchased with the same credit card will be cancelled, and the cardholder must be attending themselves.
Get a ground ticket
A ground ticket offers great value for money as it gets you through the gates where you then can take your pick of matches on the outside courts with standing room and unreserved seating across courts 3-19.
Ground tickets are more expensive during the first week, at £27, but this is when you are more likely to see the big-name players on the outside courts as with so many matches to get through, not everyone can play on the main show courts.
The cheapest tickets of all
For the ultimate cheapest ticket into the Wimbledon grounds, turn up on the last Sunday (10 July) after 5pm when you can get into the grounds for just £5.
Before 5pm on 10 July, a ground day ticket is only £8.
While you may only be in time to catch the end of the gentlemen's and ladies' finals, there should still be match finals on the outside courts, depending on the schedule, which includes the boys' and girls' singles finals.
Snap up early returns
With a ground ticket, you're in with a chance of getting a Centre Court seat for £15, while Court No.1 and Court No.2 tickets will be available for £10 if you head for the ticket resale kiosk.
Any tickets handed in are sold off from 3pm onwards and profits are donated to charity. If you're thinking it's unlikely true tennis fans would give up their seats so early on in the day, remember there are lots of people who go to Wimbledon on corporate trips.
Don't buy from ticket touts
This should go without saying but however much you want a ticket, don't buy one from a ticket tout.
You'll get ripped off as you'll pay over the odds, and they may not be genuine or accepted at the turnstiles.
Join a tennis club
This obviously requires some planning, so it might be worth considering for future Wimbledon tournaments.
You can increase your chances of getting tickets if you join the Lawn Tennis Association as some Wimbledon tickets are allocated for tennis club members via their ballots.
But membership costs up to £30 a year, so if you don't play for a club and are only joining on the off chance of securing tickets this could prove an expensive option.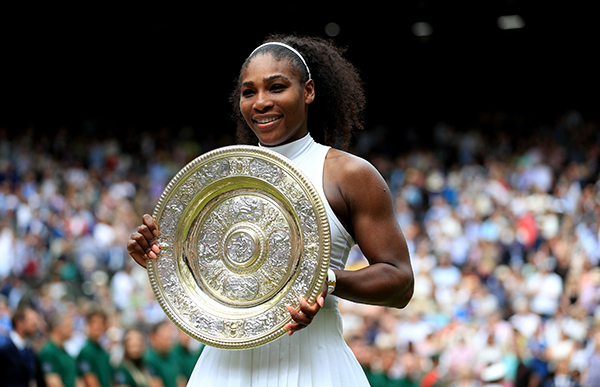 Apply for a job at Wimbledon
While it may mean serving the strawberries rather than eating them, you will at least get inside the grounds for free.
FMC is the official caterer for the Championships and employs nearly 2,000 people to cover Wimbledon. For more information, check out the FMC website.
Not interested in tennis? Why not enjoy a cheap day at the cinema instead – our guide will help you get bargain tickets.
Be first in the queue next year
If you don't make it this year, be first in the queue for next year.
According to media reports, you can enter the public ballot using the official All England Lawn Tennis Championships site in September, with applications closing at the end of December 2022.
You should hear from February 2023 if you're successful, although you could be contacted later next year.
In the meantime, you can watch this year's tennis for free on the telly when it starts later this month. For dedicated fans who want more tennis, read our guide to watching Sky TV for less.
Want more stories like this? Visit the loveMONEY homepage or sign up for our daily newsletter and let us send the news to you!