The best Secret Santa gifts
Do you want to save this article to read later? You need to be signed in for this feature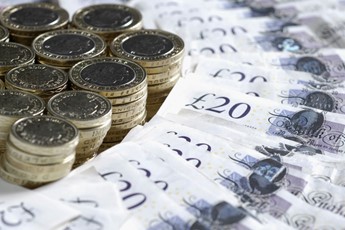 We've tracked down over 30 Secret Santa presents to suit any budget and just about anyone you know.
The group gift-giving tradition of Secret Santa is a great way to save money at Christmas.
But picking out a suitable present, within a small agreed limit, can be challenging.
So instead of spending hours traipsing around the shops trying to find something, we've compiled the ultimate gift list for Secret Santa presents suitable for any budget.
£5 and under
If you've agreed on a tiny budget of £5 and under here are a few ideas on what you could go for.
Music lover:
At Prezzybox you can get these drumstick pencils for £4.95.
While a music lover who also happens to wear glasses might like a record & tape deck case. There are four different designs to choose from that cost £4.99 each at The Gifted Penguin.
Alternatively serious guitar fans might enjoy this pack of classic blues guitar licks featuring the likes of Jimi Hendrix, Eric Clapton and Robert Johnson, for £5 from The Great Gift Company. Each card has information about a song and an artist along with the chord sequence for the lick.
Sporty:
To put sports knowledge to the test, try this sports trivia game from John Lewis for £4.00.
Or go for an entertaining table top game like basketball, bowling or pool available for £3 each from Tiger.
Foodie:
For those that love to throw a dinner party these origami napkins look like fun and are sure to keep guests entertained when the conversation dries up. They're available for £4.95 from Prezzybox.
But if afternoon tea is more their thing try this pretty cake stand for just £4.99 from Dunelm.
Style addict:
Environmentally friendly reusable bags are pretty trendy right now. You could go for this Kwick-E-Mart reusable bag inspired by the Simpsons. It's available for £4.99 from Firebox.
Or for someone that wants to be stylish right down to their keys try this little birds key fob for £4.50 from Cath Kidston or this personalised initial pewter disc keyring available for £5 from Not on the High Street.
Lucky dip:
This receipts (for money I used to have) tin is sure to be useful for keeping track of spending. You can get it for £4.99 from Totally Funky.
Or for chilly hands try these hand warmers for £4.95 from Prezzy Box.
£10 and under
As the budget increases so do the quality of gifts, yet many of the following still fall below £10 leaving you with a few extra pounds saved.
Music lover:
Music fans that have a few treasured 7" records might appreciate this record print picture frame available for £8.50 from Not on the High Street.
Or you could try a portable speaker. You can get the Red5 MP3 amp in black from Argos for just £9.99 (down from £14.99) or head to John Lewis for this novelty KitSound mini buddy reindeer speaker available for £9.95.
Sporty:
Be warned this ovelty table tennis set might bring out a competitive streak in your recipient. It's available for £9.95 from ASOS.
For a keen runner this Nike lightweight running arm wallet could be useful for carrying an mp3 player or smartphone. It costs £10 and is available at John Lewis.
While yoga fans will appreciate these Gaiam all grip yoga socks for £7.49 from Urban Yoga.
Foodie:
For those who are partial to a bottle of wine try these stag and owl wine stoppers, available for £8 from Paperchase.
While a budding baker might really need this set of two cake tins to store treats in, available for £5.99 from Dunelm.
Style addict:
For the selfie obsessed these magnetic snapshot photo frames for £10 from Urban Outfitters might go down well. There's five in a pack.
Or try this funky geo triangle hip flask, right on budget at £10 from Paperchase.
Lucky dip:
Working in an office is all about drinking tea, lots of it and with this colour match mug you can make the perfect brew every time. It's available for £6.95 from Prezzy Box
Elsewhere these Scrabble fridge magnets, available for £7.99 from Lakeland, are guaranteed to provide hours of entertainment at work or at home.
Alternatively Oxfam has a range of gifts at various prices for Christmas. For £10 a family will be given chickens and taught how to look after them.
£15 and under
It's rare to get a budget this high for Secret Santa, but if your friends are feeling particularly flush this year then there are plenty of presents available to splash some cash on.
Music lover:
For an updated version of the mix tape try this USB mix tape for £12.99 from I Want One of Those.
Alternatively you could go for these zip earphones available for £10.95 which you can get from Prezzy Box.
Sporty:
Those into sports, both the professionals and the fair weather enthusiasts, will need a water bottle. The water bobble is available for £10 at Oliver Bonas and is one of the most popular around.
Or to help your recipient get ready for the New Year fitness kick you could get the American Apparel nylon pack cloth gym bag, which comes in a variety of colours for just £14.76 from JKL Clothing.
Foodie:
At House of Fraser you can bag these Cottage Delight hot sauces for £11.25 (down from £12.50) for those that like to add a bit of a kick to their food.
Or for the perfectionist chopper this OCD wooden chopping board is £14.99 from Zavvi.
Alternatively for cheese lovers this KitchenCraft cheese serving set including a board for serving and four serving knives, might go down well. It costs £11.54 from Wayfair.
Style addict:
The organised will need a 2014 diary. Those from Moleskine come in lots of stylish colours and have a weekly page view. You can get one from Waterstones for £12.50.
Alternatively you could splash out on some stylish travel essentials like this Jack Reid faux leather wash bag for £15 from BHS or this pretty flask for £14 from Urban Outfitters.
Lucky dip:
An Etch A Sketch is the ultimate in retro games and Argos has one for £13.99.
Urban Outfitters has this funky tea rex infuser for those that enjoy a brew. It's available for £12.
Or for someone crafty try this knit your own scarf set for £15 from BHS.
How to save even more money
When buying your present you'll also need to factor in postage costs, if buying online, and order the gift so it has enough time to arrive. Check out our roundup of retailers' last order dates for Christmas deliveries to make sure you don't miss out.
Buying through a cashback website, such as Quidco or TopCashback will save you money, along with spending on a cashback credit card.
Also keep an eye out for vouchers and money-off discounts to help lower the price.
This article has been updated for 2013
More on Christmas:
Top credit cards for Christmas shopping
Twelve good, cheap Christmas gift ideas
Avoid these nightmares before Christmas
You're doing your Christmas shopping wrong!
Free Christmas cards, stationery, music and more!
Raise some quick cash for Christmas and the New Year
How to make successful homemade Christmas presents