Swap your unwanted Christmas presents online!
Do you want to save this article to read later? You need to be signed in for this feature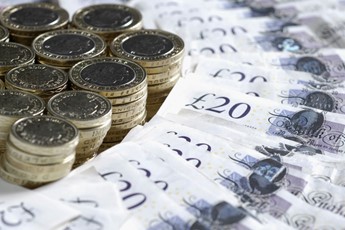 If you've ended up with a pile of presents you really don't want this Christmas, don't worry! Help is at hand.
Ahh Christmas. Don't you just love it? The brightly-wrapped presents sitting under the twinkling tree, the laughter, the merriment, the time spent with loved-ones. As Cliff Richard so aptly put it, it's 'a time for giving, a time for getting'.
But did the moment of unwrapping your presents secretly fill you with dread? Did you get yet another hand-knitted woolly jumper from your aunty Dot that you wouldn't be seen dead wearing? Or yet another completely useless gadget for your desk at work?
Without wanting to sound too Bah, Humbug about the whole thing, if you have received a present you really didn't want, you don't have to just shove it in the loft to gather dust. Instead, there are far better things to do with it -- just follow these top tips!
Sell it!
Thanks to the wonderful world of the internet, it's never been easier to sell your unwanted presents. Gone are the days of standing in the wind and the rain at a car boot sale. Instead, you can simply set up an account online and off you go. Have a read of Sell your unwanted Christmas presents online.
Swap it!
The problem with selling items is that it can often be more hassle than it's worth. Half the time you don't even make as much money as you'd hoped, or it's a lot less than the item was originally bought for -- particularly when fees are taken into account.
So instead, why not swap your items for something better?
Swap books
Been given the same book twice, or you simply don't want it? No problem. You can swap it for one you do want at either readitswapit.co.uk or bookmooch.com. It's as simple as that!
Compare credit cards with lovemoney.com
Swap clothes and accessories
Similar to swapping books, if you want to get rid of some clothes, you can swap them on bigwardrobe.co.uk, posh-swaps, Swishing.co.uk or Swapstyle.com. Alternatively, if you want to have a bit of fun in the process, you could get together with a group of friends and host a swapping party!
Swap CDs, games, DVDs
If you've got a pile of DVDs, CDs or video games you don't want, it's so easy to swap them for something better on SWAPR.co.uk or FilmCircle.
Swap kids' stuff
Swap toys, comics, board games and collectables via Swapitshop.com.
Swap anything!
Anything left? Swap it on swapz.co.uk, where you can apparently swap anything for anything! There's Barterbay.
Do you have the best life insurance policy?
Finally…
If the Christmas spirit has made you feel extra generous this year, why not donate all of your unwanted presents to charity? Local charity shops are always looking for clothes, DVDs, and books and will be grateful for anything you can give them (providing it's in reasonably good nick).
Alternatively, you could post them on Freecycle or Freegle which are fantastic online recycling networks. Freecycle and Freegle communities can be found all over the UK and across the globe. They encourage the re-use of goods by giving them away for free rather than throwing them out. And it's free to join up!
So there's absolutely no excuse to let your unwanted gifts gather dust this year. With just a small amount of effort you can make yourself some extra cash, swap your presents for something you actually want, or make a generous donation to charity!
This is a lovemoney.com classic article which has been updated.
More on money saving tips: