Bank of Ireland UK Base Rate tracker mortgage customers hit by rate rise
Do you want to save this article to read later? You need to be signed in for this feature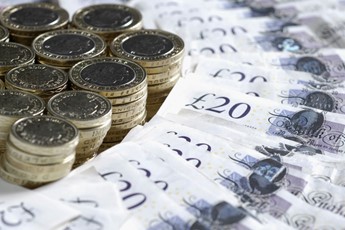 Borrowers with a Base Rate tracker mortgage from either Bank of Ireland UK or Bristol & West will see their repayments increase from May.
Customers with Base Rate tracker mortgages with Bank of Ireland UK and its subsidiary Bristol & West are to see the cost of their monthly repayments dramatically increase. This is despite the Bank of England Base Rate, which the mortgages are partly tied to, remaining at 0.5% for the past four years.
However, the lenders can increase the so-called 'top-up' interest rate on these mortgages, and that's what they've done.
The rate for residential customers, who own just their own home, will rise from Base Rate plus 1.75% now to Base Rate plus 2.49% from 1st May. It will then increase again to Base Rate plus 3.99% from 1st October.
Meanwhile, buy-to-let customers will see their rate increased to Base Rate plus 4.49% from 1st May from its current Base Rate plus 1.75%.
Bank of Ireland estimates that 13,500 customers will be affected by the changes. More than half of that number has a buy-to-let mortgage.
The bank is blaming both Government requirements for banks to hold more capital in reserve and an increased cost of borrowing to fund mortgages for the decision.
However, it says it will waive early repayment charges if customers switch to another lender.
People with mortgages from the Post Office, which are also operated by Bank of Ireland, are unaffected by today's announcement.
Use Lovemoney's innovative mortgage tool now to find the best mortgage for you online
At Lovemoney, you can research all the best deals yourself using our online mortgage service, or speak directly to a whole-of-market, fee-free Lovemoney broker. Call 0800 804 8045 or email mortgages@lovemoney.com for more help.
This article aims to give information, not advice. Always do your own research and/or seek out advice from an FSA-regulated broker (such as one of our brokers here at Lovemoney), before acting on anything contained in this article.
Finally, we tend to only give the initial rate of a deal in our articles, but any deal which lasts for a shorter period than your mortgage term may revert to the lender's standard variable rate or a tracker rate when the deal ends. Before you take out a deal, you should always try to find out from your lender what its standard variable rate is and how it will be determined in the future. Make sure you take all this information into account when comparing different deals.
Your home or property may be repossessed if you do not keep up repayments on your mortgage.
More on mortgages