New 18-month Marie Curie savings bond paying 2% launched
Do you want to save this article to read later? You need to be signed in for this feature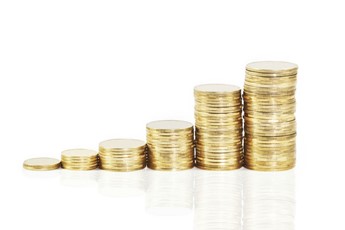 A new charity bond is on the market from Leeds Building Society, but is it any good?
A new savings bond has been launched by Leeds Building Society paying 2% interest over 18 months.
It's not a usual savings account though as the building society will donate a percentage of all the money held in the account to the charity Marie Curie.
The rate on offer is not market leading but it is competitive and as charity bonds are historically low paying, this new account makes a welcome change.
The deal
Savers are able to open a bond with a minimum deposit of £100 and a maximum of £20,000.
The charity Marie Curie will get a donation of 0.10% of the total balances held in the accounts once they close for new savers. So savers can get a reasonably good interest rate and help to raise money for the charity at the same time.
It also has the flexibility of being operated through the building society's branch network, online or by post.
During the 18 months you won't be able to access the money and interest will be paid on the 31st March 2014, and then again on maturity.
As it's a limited issue you'll need to act fast if you want to open an account as it could close at any time. Given the fact it's a pretty good interest rate for a charity account it's likely to be popular.
Arun Sharma, Head of Corporate Fundraising for Marie Curie Cancer Care, said: "The donations we receive from this new savings scheme with Leeds Building Society will help Marie Curie nurses to care for people with all terminal illnesses in our hospices and through our nursing services."
How does it compare?
Savings rates are rock bottom at the moment. There are also not many 18-month bonds available at the moment and even fewer which also donate money to a charity.
In general, charity accounts pay out very little interest, with the exception of the Poppy Saver from Coventry Building Society, which is no longer available. In fact, according to Moneyfacts, the average rate available for a charity account is 1.37%, increasing to 2.05% for an 18-month bond.
If you're looking at return alone, the best rate you can get on an 18-month bond is 2.05% from the Bank of London and the Middle East but you'll need £25,000 to open this.
Barclays also pays the same amount on its 18-month bond, which is slightly more flexible as you only need £1 to open it.
In the one-year fixed-rate range, the best rate available is 2.31% from the Co-operative Bank and Britannia Bank and these accounts can be opened with £1,000.
For two-year fixed-rate accounts, the Islamic Bank of Britain has the market-leading account which pays an anticipated profit rate, in line with Sharia law, of 2.83% and can be opened with £1,000. This is followed again by two accounts from the Co-operative and Britannia which both pay 2.50% and can be opened with £1,000.
Our comparison charts give a full range of the market but here I've picked out the best deals in this range that are available to new customers.
| | | | |
| --- | --- | --- | --- |
| Account | Interest rate (AER) | Minimum deposit | Access |
| Islamic Bank of Britain Sharia Compliant Two-Year Fixed-Rate Deposit* | 2.83% | £1,000 | Online, branch, post, phone |
| The Co-operative Bank Two-Year Fixed-Term Deposit | 2.50% | £1,000 | Branch, phone, post |
| Britannia Two-Year Fixed-Rate Bond (Issue 91) | 2.50% | £1,000 | Online, branch, post, phone |
| Saga Two-Year Fixed-Rate Savings | 2.45% | £25,000 | Online, phone |
| Vanquis Bank High Yield 2 Year Fixed Rate Bond** | 2.41% | £1,000 | Online |
*Anticipated profit rate
**Only available only to UK residents aged 50 and over
Is it the best option?
These accounts will only be suitable for those who are happy to lock away their money for a certain period of time. If you'll need access to your cash on a shorter basis, an instant access account is more suitable. However, the rates are lower here and the best on offer lies around the 2% mark.
Charity bonds will not be suitable for everyone. They are generally set at a lower interest rate to cover the shortfall when the bank or building society donates the chosen amount to the charity.
Therefore, it's always worth shopping around the market first as you may get a better deal by signing up to a savings account with a higher interest rate and then giving money separately to a charity of your choice.
More on savings