Time running out to get £100 bonus for switching to a Halifax current account
Do you want to save this article to read later? You need to be signed in for this feature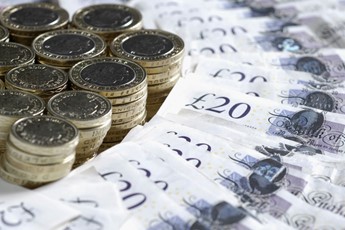 You need to hurry if you want to take advantage of the £100 cash reward for switching your current account to Halifax.
The Halifax £100 switching offer will come to an end at midnight on Sunday the 3rd of March.
That means you only have five days left to take advantage and pocket this cash reward.
But is it worth chasing?
What you can get
Halifax has three accounts you can choose from that qualify for the switching offer.
The Ultimate Reward Account is a packaged option that you have to pay £10 a month for, and you'll receive a range of benefits including breakdown cover.
There is also a bog standard Current Account with little to shout about.
But the one that stands out for me is the Halifax Reward Current Account. With this account you get paid £5 each month you deposit £1,000 – meaning you can earn £60 in a year. What's even better is that you get the cash even if you spend your whole balance.
If you make the switch right now you could be £150 better off by the end of 2013. Plus signing up now also means you get access to a 12-month fee free overdraft – which will also disappear after the 3rd of March.
Consolation prize
But if you don't manage to apply before the 3rd you can still get some incentives for switching.
From the 4th of March Halifax will be offering a less appealing £50 plus a six-month fee-free overdraft to those looking to change their current account.
Where else can I pocket £100?
But you don't need to settle for £50.
First Direct offers £100 for switching to its award-winning 1st Account.
However, you should bear in mind First Direct won't cough up the £100 bonus instantly like Halifax does. You will have to wait a couple of months to get it.
To qualify you will need to transfer at least two Direct Debits and/or standing orders and to deposit £1,500 a month starting within three months of opening the account.
If you earn less than £1,500 a month you will need to pay £10 a month for the account unless you take out another product.
The 1st Account is a pretty attractive alternative especially considering its award-winning customer service.
Plus it offers a range of cracking products exclusively to existing current account customers. Read more in: Exclusive deals banks and building societies offer existing customers.
Other rewarding accounts
Another alternative if you're on the hunt for a more rewarding deal is the Santander 123 Current Account.
The account doesn't offer a one-off cash incentive but it does offer cashback on direct debits.
You can earn 1% on water, council tax and Santander mortgage payments, gas and electricity bills will earn you 2% and TV packages as well as communication bills will earn 3%.
In addition to the generous cashback on offer you can earn in-credit interest of up to 3% - a rate better than most savings accounts around at the moment.
But bear in mind that you will have to pay £2 a month or £24 a year to get this account.
Switching
Many of us tend to stick with the same current account to avoid the inconvenience and stress of moving.
But switching current accounts is actually quite easy, especially if you follow our guide.
More on current accounts:
Get cashback with your current account
The best money transfer credit cards
Lovemoney Awards: Smile tops current account poll