Top Cashback and American Express offer cashback on fuel
Do you want to save this article to read later? You need to be signed in for this feature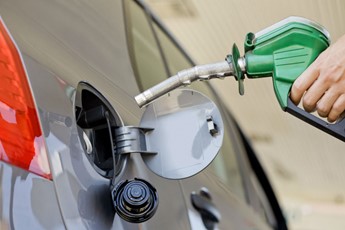 You could earn up to £17 cashback on fuel purchases for a limited time.
The cost of fuel is at near-record highs, but you can now earn cashback on your fuel spending via two sources – cashback website Top Cashback and American Express.
The Top Cashback offer
Top Cashback has expanded its new Snap & Save offering from cashback on supermarket shopping to cashback on fuel as well. Until 20th Februrary (note that the deadline has been brought forward), you can earn £2 on fuel purchases of £10 or more at Asda, Co-op, Esso, Morrisons, Shell and Tesco petrol stations. Note that Sainsbury's isn't included in this offer.
All you need to do is register on Top Cashback, either online or by downloading its app to your phone, iPad or iPod. You then buy your fuel at one of the participating retailers, making sure you get a receipt.
You then need to photograph or scan a picture of the till receipt, so it clearly shows the petrol station name, transaction amount, receipt number, and the date and time of purchase.
You must then submit this photo or scan either via the app by clicking on the 'In-store' button, then on the 'Snap & Save' link, or online via the Snap & Save section of the Top Cashback website.
Top Cashback says the cashback will be paid within seven days. There's a limit of one per person.
Before you set off to fill up, don't forget to check which of the participating retailers is cheapest in your area by using PetrolPrices.com.
The Snap & Save app also currently offers cashback on the likes of Mars chocolate bars, Kellogg's Cornflakes, Heinz baked beans and Fairy washing-up liquid. Lovemoney editor John Fitzsimons has given it a road test and you can read about his experience in Top Cashback's Snap & Save supermarket shopping tool reviewed.
The Amex offer
Meanwhile, if you're an American Express card holder you can earn £15 back if you spend £50 or more on fuel at Shell petrol stations before 18th April. To earn this, you need to 'sync' your Amex card to location-based mobile app Foursquare, check in at a participating Shell petrol station and then pay for your fuel.
Shell is just one of a number of retailers participating in this cashback scheme. You can read more on the scheme and how it works in American Express offers cashback through Foursquare app.
Earn cashback on fuel all the time
You can earn cashback on your fuel spending all the time by using a cashback credit card. Just make sure you pay the balance off in full each month or you'll be charged interest. You can see who's offering the most cashback right now by taking a look at The best cashback credit cards.
More money-saving tips