How low can fixed rate mortgages go?
Do you want to save this article to read later? You need to be signed in for this feature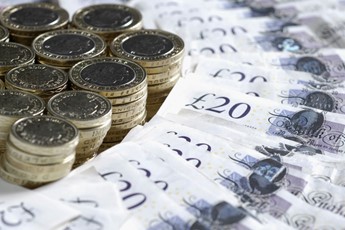 Lenders have slashed mortgage rates to all-time lows. Is there scope for further cuts or should you bag the cheap rates while you can?
We are in the midst of another yet mortgage rate war.
Six months ago when the Government's Funding for Lending Scheme was first launched lenders went head to head to offer best buy mortgage deals that hit the headlines and reached record lows. Many said rates had bottomed out as five-year fixes dipped under 3% and two-year deals under 2%.
Now they have gone even lower, as 2013 has seen renewed vigour from lenders looking to top the best buy tables by constantly shaving a little more from their rates.
Last week another couple of records were broken. Chelsea Building Society launched a two-year fixed rate at an incredible 1.89% and First Direct launched a five-year fix at 2.69%. Both seriously competitive mortgage deals.
For borrowers with a typical £150,000 repayment mortgage these rates would result in low monthly repayments of just £628 and £687 respectively.
But have rates bottomed out now? Is it time to snap one up or would you be better waiting a few months to see if you can get an even better deal?
More cuts to come?
Of course, there is no definitive answer to this, as even the lenders will not know exactly how they will move their product rates over the year. It will depend on their business volumes, costs of funding and the competition, among other factors.
What we do know is that one of these elements, their cost of funding, is being kept low by the Government's Funding for Lending Scheme.
In fact, since the scheme launched last year, average mortgage rates have fallen significantly. According to financial information provider Moneyfacts they are now at all-time lows.
It says that two-year fixed rates for those with a large 40% deposit have fallen from 4.47% to just 3.85%. And five-year fixes have dropped from 4.07% to 3.47% over the same period.
First-time buyer freeze finally thawing
Perhaps even more interesting is the fact that the fall in mortgage rates isn't confined to low loan-to-value mortgages, as many people presume.
Funding for Lending has also encouraged lenders to reduce rates for borrowers with a small deposit over the last six months.
Two-year fixed rates up to 90% LTV have fallen from 5.48% to 4.75%, while five-year deals have been chopped from an average of 5.6% to 5.1%.
There's also been a large increase in the number of products available across all LTV tiers since the launch of Funding for Lending, with the number of 90% deals rising from 259 to 338.
Looking forward
An impressive number of lenders (over 35) have signed up to access the very cheap funds and while they continue to be available – which is only until next January – so it is likely that mortgage rates will stay low, especially as there is virtually no chance that base rate will be moving any time soon.
Therefore I do think that mortgage rates will continue to be cut over the coming months, and I think they will bottom out this year while the Funding for Lending Scheme is still in operation.
I reckon that five-year fixed rates will drop to 2.49% this year, and I think we could see two-year fixed rates as low as 1.69%. We are not that far away from that level now.
So if your priority is bagging the lowest rate possible and you are in no hurry to remortgage you could take a gamble on rates getting even lower later this year.
Robbing Peter to pay Paul
However I think that the overall mortgage costs of the cheapest deals will remain pretty much the same, as lenders will fund the rate cuts through even higher fees on the products with the lowest rates. We've already seen that some borrowers are willing to pay upwards of £2,000 to bag a very low rate and I expect this to be pushed upwards so we begin to see fees of £2,500, or even £3,000.
But for many others, including those with more modest mortgages, even lower rates with even higher fees, may not end up any cheaper. It depends entirely on your level of borrowing, and your personal circumstances as to what combination of rate and fee works best for you.
There is such a wide choice of cheap mortgages available now including low fee and fee-free options that for many borrowers, now is probably as good as it's going to get, or pretty close. And remember, once Funding for Lending stops in January 2014, lenders may need to increase their rates again to cover their higher funding costs.
Below are some of the best deals around right now:
15 fantastic deals
| | | | | |
| --- | --- | --- | --- | --- |
| Lender | Deal | Rate | Fee | Max LTV |
| | Two-year fix | 1.89% | £1,695 | 60% |
| | Two-year fix | 1.98% | £1,999 | 60% |
| | Two-year fix | 1.99% | £995 | 60% |
| | Two-year tracker | 2.44% | £995 | 75% |
| | Two-year fix | 2.49% | £995 | 75% |
| | Two-year fix | 2.54%* | £199 | 75% |
| | Three-year fix | 2.69% | £995 (£499 for first-time buyers) | 70% |
| | Five-year fix | 2.69% | £1,999 | 65% |
| | Two-year fix | 2.79% | £599 | 80% |
| | Five-year fix | 2.74% | £995 | 60% |
| | Five-year fix | 2.89% | £1,695 | 75% |
| | Five-year fix | 2.98% | £995 | 75% |
| | Five-year fix | 2.99% | £995 | 75% |
| | Five-year fix | 3.79% | £999 | 85% |
| | Five-year fix | 4.20%** | Fee-free | 90% |
*This rate includes a discount of 0.24% which is dependent on taking out the lender's Buildings & Contents cover
**direct applications through branches only
Use lovemoney.com's innovative new mortgage tool now to find the best mortgage for you online
At lovemoney.com, you can research all the best deals yourself using our online mortgage service, or speak directly to a whole-of-market, fee-free lovemoney.com broker. Call 0800 804 8045 or email mortgages@lovemoney.com for more help.
This article aims to give information, not advice. Always do your own research and/or seek out advice from an FSA-regulated broker (such as one of our brokers here at lovemoney.com), before acting on anything contained in this article.
Finally, we tend to only give the initial rate of a deal in our articles, but any deal which lasts for a shorter period than your mortgage term may revert to the lender's standard variable rate or a tracker rate when the deal ends. Before you take out a deal, you should always try to find out from your lender what its standard variable rate is and how it will be determined in the future. Make sure you take all this information into account when comparing different deals.
Your home or property may be repossessed if you do not keep up repayments on your mortgage.
More on mortgages: