Can you sue supermarkets for selling you horse meat?
Do you want to save this article to read later? You need to be signed in for this feature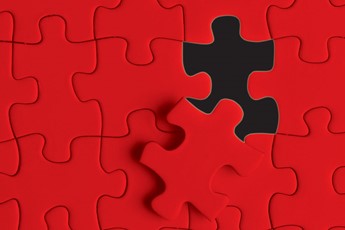 As Findus admits to selling lasagne which contained as much as 100% horse meat, we look at whether you can sue the supermarkets who sold you the ready meals.
Last month news broke that the Food Safety Authority of Ireland (FSAI) had found traces of horse meat in beef burgers on sale in the UK and Ireland. While most of these 'value' burgers contained traces of horse DNA, some contained up to 29% horse meat.
As the scale of this scandal grew, supermarkets including Asda, Aldi, the Co-op, Iceland, Sainsbury's and Tesco cleared their shelves of frozen burgers made in three factories under suspicion. In total, more than ten million burgers have been discarded as unfit for human consumption.
This week the scandal worsened with news that frozen food specialist Findus has admitted to selling frozen lasagne meals containing between 60% and 100% horse meat. These meals were made by European firm Comigel. As a precaution, Tesco and Aldi yesterday started stripping Comigel-made lasagne and bolognese meals from their shelves.
In a statement, the Food Standards Agency said the evidence pointed to "either gross negligence or deliberate contamination".
It added: "Anyone who has [these products] in their freezer should return them to retailers as a precaution. In addition to the widespread testing we are doing, we've instructed the industry to urgently carry out its own tests on processed-beef products to see whether horsemeat is present."
Questions that need answers
Of course, when a meal contains 100% horse meat instead of beef, then this is a long way from mere contamination.
So there are a number of questions that we need answers to. They include:
If a 'beef lasagne' turns out to be nearly 100% horse meat, does this not constitute false advertising or even fraud?
Could we as individuals claim compensation from Findus for being completely misled into eating horse meat masquerading as beef?
Could UK consumers and animal lovers come together to, say, bring a class-action lawsuit against Findus?
Has Findus (and the supermarkets) broken any laws? If so, what offences have been committed?
A lawyer's view
To find out more about where things stand legally, I sought insight from top global law firm Eversheds. Richard Matthews, head of product liability at Eversheds and a member of its International Food and Drink Sector Group, explained that it is unlawful in the European Union to sell or offer for sale food which is 'not of the nature or substance or quality demanded' by consumers. This certainly sounds like being sold horse meat that you thought was beef!
The retailers - in this instance, the supermarkets - will be calculating their losses, and passing those costs on to their suppliers. They don't even have to prove negligence - it's sufficient that the product supplied did not meet its description.
It's the suppliers, and their insurers, who will be sweating. That said, typically product liability policies will only apply when the product has caused physical injury or damage to property.
In effect, it seems unlikely that consumers can seek recompense and damages for trace deposits (in most cases, well below 1%) of equine DNA in their burgers and meals. However, where horse meat accounts for 100% (or perhaps even 30%) of total meat content, then there is surely a case to answer. Indeed, it seems likely that the makers and suppliers of such tainted meat will face criminal, as well as civil, prosecution.
Of course, only the very rich can afford to take multinational corporations to court, so this isn't an option for most all of us. Even so, if you have any products containing processed beef that you have any concerns about, then simply return them to retailers for a full refund. Given the widening scale of this scandal, you won't be refused your money back.
More on food: