Workplace pensions: Pensions Trust unveils alternative to NEST
Do you want to save this article to read later? You need to be signed in for this feature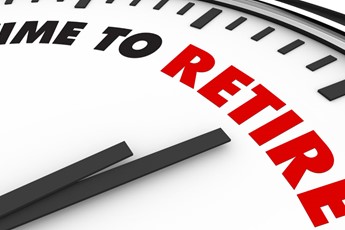 Another low-cost pension provider, the Pensions Trust, has announced a product for workplace pensions. How does it stack up next to NEST?
Auto-enrolment, also known as workplace pensions, has now been going for four months. Over the next few years, more and more people will be automatically enrolled in a workplace pension scheme.
I think this is definitely good news. It means that more workers will save for their old age, and it's also meant that several low-cost pension schemes have come onto the market.
The main low-cost schemes so far are NEST, Now Pensions and The Peoples Pension. Now another player has announced its low-cost offering – the Pensions Trust.
History
The Pensions Trust has been providing pension schemes for employers in the not-for-profit sector since 1946, so it's not a new pensions player. But we've only just learned about the Pensions Trust's offer for workplace pensions, which is called 'SmarterPensions.'
If your employer decides to sign up with SmarterPensions, you'll be offered a choice of 'target date' funds to invest in. These are funds that are managed on the basis that you're most likely to retire in a particular year. I think they're a great way to invest for retirement as they ensure that you'll be taking the right level of risk for your age.
You can read more about target date funds in A better way to build a pension.
Interestingly, SmarterPensions is also offering members the opportunity to invest in a range of ethical target date funds. That looks to be a sensible move given that SmarterPensions is aimed at employers in the not-for-profit sector. If you don't like the idea of a target date fund, you can also choose from a selection of other funds.
Charges
The charges are also on the low side. Most members will end up paying 0.45% a year, though a few funds will be more expensive. This is how the charges compare with the other low cost providers:
| | |
| --- | --- |
| Pension provider | Percentage charge |
| Pensions Trust/SmarterPensions | 0.45% a year |
| NEST | 0.3% a year plus a charge of 1.8% on fresh contributions |
| Peoples Pension | 0.5% a year |
| Now Pensions | 0.3% a year plus £1.50 monthly admin fee |
I think all of these charging structures are pretty attractive, and it's great to see these low-cost options coming through now – largely as a result of auto-enrolment.
You could argue that NEST is the least attractive of the four because there's an annual limit on how much can be contributed into the pot each year – currently £4,400 a year. In fairness, that limit isn't the fault of NEST. It's been imposed by the Government on NEST as it's a Government-backed scheme.
Now Pensions is probably the best of the bunch because 0.3% is such a low charge. The £1.50 monthly fee (£18 a year), will work out as a very low percentage unless your pension pot is very small.
To an extent, it doesn't really matter which of these four providers is best. That's because you won't decide who operates your workplace pension – that's a decision for your employer.
The important point is that almost all workers should take advantage of auto-enrolment, regardless of who is operating your workplace scheme.
So if you work for a large employer where auto-enrolment has already started, I'd urge you to stick with it and not opt out.
And if you work for a smaller employer, you should be counting the days until auto-enrolment starts for you. Yes, you'll have to pay a portion of your salary into a pension pot, but don't forget that will trigger a contribution from your employer and you'll also get a tax rebate from the Government. If you decide to opt out of your employer's scheme, you're effectively turning down free money.
If your employer has chosen one of the best pension providers to operate your workplace scheme, that's just the icing on the cake!
More on retirement