FSA investigates annuity mess
Do you want to save this article to read later? You need to be signed in for this feature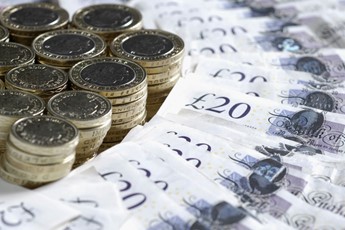 The FSA is going to investigate the annuity market. Hopefully this means that new retirees will get a better income in their old age.
We've written many times about how annuity rates have slumped in recent years. Rates have halved over the last 15 years.
So I was pleased to see that the Financial Services Authority (FSA) is launching a review of the annuity market. The first part of the review is going to look at pricing. In particular, it will look to see how many purchasers are buying annuities that pay a poor income compared to the market leaders.
If the results of the review suggest that there is 'consumer detriment' in the market – in other words, too many consumers are getting a poor deal – the FSA will investigate whether some firms are engaging in dodgy practices that restrict shopping around by consumers.
In particular, the FSA will focus on firms that sell a lot of annuities but pay out incomes that are below the market average.
I really hope that the review leads to a situation where all new retirees shop around when they buy an annuity and don't just accept the first deal that they are offered.
Shopping around can increase the size of your annuity by as much as 15%. Just look at this table:
Difference in annual annuity income between most competitive and least competitive providers
| | | | |
| --- | --- | --- | --- |
| | Most competitive annuity provider | Least competitive annuity provider | Annual income difference |
| Level without guarantee age 60 | £2,465 | £2,110 | -£355 (-14.4%) |
| Level without guarantee age 65 | £2,841 | £2,444 | -£397 (-16.2%) |
| Level without guarantee age 70 | £3,201 | £2,762 | -£439 (-15.8%) |
| Level without guarantee age 75 | £3,818 | £3,287 | -£531 (-16.1%) |
These figures are for a £50,000 pension pot, standard level without guarantee. Source: Moneyfacts
You may be eligible for even bigger gains if you can get an 'enhanced annuity.' These are annuities that pay out more to people who either have poor health or who are affected by lifestyle issues such as smoking or heavy drinking.
If you're about to retire and you're contemplating buying an annuity, make sure you read Annuity incomes tumbled 11% last year which will give you six tips on how to get the biggest possible income in your retirement.
And if you're not planning to retire for some years to come, there's no need to panic. There's a good chance that annuity rates will have risen by the time you get to retirement age.
Check out our annuity calculator to see what income you could get in retirement
More on annuities and pensions