New cheapest personal loan from Derbyshire BS
Do you want to save this article to read later? You need to be signed in for this feature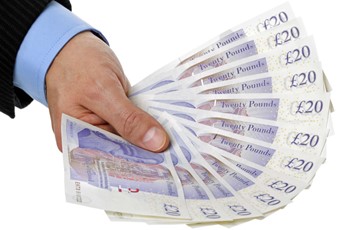 Derbyshire BS has launched a personal loan with a rate of 5.1%. You won't find a cheaper loan on the market.
Derbyshire Building Society has cut the interest rate on its personal loans of between £7,500 and £15,000 to 5.1%.
The move takes the loan to the top of the best buy tables, as the table below demonstrates on a sample loan of £10,000 over five years.
| | | | |
| --- | --- | --- | --- |
| Loan | Representative APR | Total cost of loan | Monthly repayments |
| | 5.1% | £11,318.40 | £188.64 |
| | 5.1% | £11,318.40 | £188.64 |
| Yorkshire Bank Online Personal Loan | 5.1% | £11,318.40 | £188.64 |
| | 5.2% | £11,344.80 | £189.08 |
| | 5.2% | £11,344.80 | £189.08 |
So while Derbyshire's deal now sits proudly at the top of the tree, there's very little in it between the top five personal loans available today. That's fantastic news for borrowers, particularly when you consider that twelve months ago the cheapest deal was 6% from M&S Money.
As a result a £10,000 loan today is more than £200 cheaper than a year ago.
Are you representative?
Of course it's worth bearing in mind that even if you are approved for a loan, you may not get the rate these lenders are advertising. These representative APRs only have to be offered to 51% of successful applicants, which means they only go to the borrowers with the best credit ratings.
If your record has the odd black spot on it you may be offered a higher rate.
You can check your credit record thanks to a free trial from Experian, through Lovemoney. And it's also worth reading Ten simple steps to improve your credit record.
Making overpayments
It used to be the case with personal loans that paying off the loan early would cost you extra, in the form of early repayment penalties. So if your financial position improved and you were suddenly able to clear the loan in its entirety, you'd actually be penalised.
Thankfully, new rules have made it possible for us to make partial overpayments or even fully repay the loan without having to pay a penalty or admin fee.
The lenders themselves aren't too keen on publicising this fact, but it's an important thing to bear in mind. If you are ever able to pay a little extra towards your debt, make sure you do so, as you'll be debt free much quicker as a result.
Read Overpay your loan without penalty for more.
More on borrowing:
Ten simple steps to improve your credit record
Overpay your loan without penalty