Fix your mortgage at less than 2%
Do you want to save this article to read later? You need to be signed in for this feature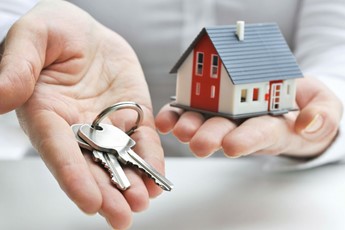 Borrowers can take advantage of a new fixed rate mortgage with an interest rate of just 1.99%. But is it any good?
2013 got off to a cracking start with a raft of new deals being launched in the first week alone, as I wrote about in The best new mortgages for 2013.
And the pace hasn't slackened since, with daily announcements of lenders slashing rates and launching ever more competitive products.
But just how low can they go?
Well, Yorkshire Building Society has drawn a line in the sand, launching a mortgage at less than 2%, becoming the second lender in the UK to have broken the sub-2% mark with their current mortgage range. The other is HSBC.
The lowdown on the low rate
The Yorkshire mortgage is a straight two-year fixed rate mortgage. The rate is 1.99%, the fee is £995 and you need a 40% deposit or equity to get it. Simple.
On a typical 25-year repayment mortgage of £150,000 this would mean monthly repayments of just £635 a month.
On a chunky £300,000 mortgage your repayments would be £1,270 a month.
After the first two years your pay rate automatically reverts to the Society's standard variable rate of 4.99% - although of course you are free to switch to a new deal at this point.
But the best thing about the new 1.99% mortgage is this: the deal isn't simply a headline-grabber – it's a genuinely great homeloan for those who have a decent deposit and don't want to fix their rate for longer than two years.
It beats HSBC's 1.99% two-year fix simply because the arrangement fee is so much cheaper - £995 compared to £1,999.
And the next closest deal is actually another mortgage from Yorkshire fixed at 2.19% for two years. In fact this is simply the offset version of the same mortgage for those who want a bit more flexibility, and are happy to pay a small premium for it.
Sub-2% mortgages are still rare, and of course, they get a lot of press attention, but mortgage deals in the sub-3% category (which is still incredibly low) have now become ten a penny.
Super sub-3% deals
It doesn't feel like long ago that those of us who get a bit too excited about mortgages were getting a bit too excited about the fact that rates had ticked under the 3% mark. In particular five-year fixes had broken through this imaginary glass floor, leading many to pronounce that mortgage rates had gone as low as they could go.
Well, not quite.
In fact, according to financial information provider Moneyfacts there are now 435 mortgage products under 3% - a staggering number.
To be fair Moneyfacts does count products twice where they are available to a different type of borrower, such as first-time buyers or remortgagors, so the actual figure is probably a bit lower. But even doing a search myself I easily counted well over 100 different mortgages with a pay rate under 3%!
Of course, the majority of these deals require a hefty deposit and first-time buyers who can only muster a 10% deposit are still blocked out of the sub-3% club – although it wouldn't surprise me if that changed in 2013.
However there are some deals available with rates as low as 2.79% for those with a modest 20% deposit. This represents seriously good value.
But with borrowers so often warned off low headline-grabbing rates, how you can be sure that the seemingly super sub-3% mortgages are anything more than gimmicks designed only to get into the best buy tables?
All that glitters?
Of course a low rate is attractive but you need to know that a mortgage deal is going to give you good overall value over a time period that suits your lifestyle and future plans.
That could be two years, five years or ten years, depending on your circumstances. If you aren't sure, five years is a reasonable starting point, as many borrowers switch their deal or move house after that time.
You need to focus on other aspects of the mortgage apart from the rate – most notably the arrangement fee – and remember that this makes up part of your overall cost – sometimes a significant part.
A cheap rate is all well and good but it can be completely negated if the deal comes with an extortionate fee. This is why it's so important to work out the total cost of a mortgage over a set period, and the Lovemoney mortgage tool enables you to make this comparison between deals quickly and easily.
Secondly, think about whether the rate is fixed or variable, and remember that a variable rate can rise in line with wider interest rate movements, however unlikely that might be in the current climate.
And finally, look at whether you can access the deal. The best rates are usually reserved for those with a large deposit so you need to be looking at deals that are actually available to you. If your deposit is just 10% for example you will be limited to mortgages that are available up to 90% of the property's value.
If you see a low rate deal that ticks all the boxes, taking into account fees, the type of mortgage rate and whether or not it's available, you are probably in luck. In fairness, the cheap deals currently on the market are some of the most competitive we have ever seen, so it's likely that if you have a decent deposit you will be able to find a very low rate mortgage.
Below are some of the best mortgages available, all at less than 3% interest:
Best sub-3% mortgages
| | | | | |
| --- | --- | --- | --- | --- |
| LENDER | TYPE OF DEAL | RATE | FEE | MAX LTV |
| | Two-year fix | 1.99% | £1,999 | 60% |
| | Two-year fix | 1.99% | £995 | 60% |
| | Two-year fix offset | 2.19% | £995 | 60% |
| | Two-year fix | 2.24% | £1,995 | 60% |
| | Two-year fix | 2.25% | £1,199 | 60% |
| | Two-year tracker | 2.44% | £995 | 75% |
| | Two-year fix | 2.49% | £995 | 75% |
| | Two-year fix | 2.54% | £199 | 75% |
| | Two-year fix | 2.64% *rate only available until 24th January | £695 | 80% |
| | Three-year fix | 2.69% | £995 (£499 for FTBS) | 70% |
| | Two-year fix | 2.79% | £599 | 80% |
| | Five-year fix | 2.79% | £999 | 60% |
| | Five-year fix | 2.89% | £1,999 | 65% |
| | Five-year fix | 2.89% | £1,495 | 60% |
Use lovemoney.com's innovative new mortgage tool now to find the best mortgage for you online
At lovemoney.com, you can research all the best deals yourself using our online mortgage service, or speak directly to a whole-of-market, fee-free lovemoney.com broker. Call 0800 804 8045 or email mortgages@lovemoney.com for more help.
This article aims to give information, not advice. Always do your own research and/or seek out advice from an FSA-regulated broker (such as one of our brokers here at lovemoney.com), before acting on anything contained in this article.
Finally, we tend to only give the initial rate of a deal in our articles, but any deal which lasts for a shorter period than your mortgage term may revert to the lender's standard variable rate or a tracker rate when the deal ends. Before you take out a deal, you should always try to find out from your lender what its standard variable rate is and how it will be determined in the future. Make sure you take all this information into account when comparing different deals.
Your home or property may be repossessed if you do not keep up repayments on your mortgage.
More on mortgages: