OFT crackdown on unfair gym contracts
Do you want to save this article to read later? You need to be signed in for this feature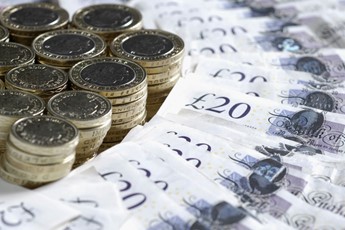 New rules may be set to change how you sign up to a gym.
Traditionally in January gyms are flooded with people signing up, trying to keep their New Year's resolutions. Most will require you to join for at least 12 months.
This means, as the will power wanes, you end up stuck in an expensive and lengthy contract.
If you're about to join a gym, it may be worth waiting a while. Last year the Office of Fair Trading (OFT) launched an investigation into how to give customers more control when signing up to a gym.
The results are due out imminently and the OFT is expected to make changes to longer contracts, making them easier to terminate.
OFT investigation
The OFT's investigation is aimed at establishing whether a number of gym chains were in breach of the Unfair Terms in Consumer Contracts Regulations 1999 or engaging in unfair practices under the Consumer Protection from Unfair Trading Regulations 2008.
It all started in August 2011 when Asbourne Management Services Limited (AMS), a gym management company, was taken to the High Court by the OFT. It was then ordered to change its contracts and debt collection practices which were listed as "unfair commercial practices".
A number of gyms are included in the investigation to find out if they are using unfair terms of business, such as tying customers into long contracts with limited rights to cancel and also using misleading debt collection practices.
During the investigation Virgin Active was asked to make changes to its contracts. It extended the period in which people who were made redundant may give notice to end their contracts from one to two months and also made it easier for people to end their gym contracts if they lost their jobs.
"Memberships to gyms and health and fitness clubs soar each January. People can initially be enthusiastic about a new fit and healthy lifestyle but then find that they can't go as often as they intended or that their circumstances change," explains Cavendish Elithorn, Senior Director for the OFT Goods and Consumer Group.
How to avoid getting ripped-off at the gym
It's notoriously hard to get out of a gym contract, so try to avoid signing up on a whim.
Before joining a gym or health club you need to make sure you read all the small print. This is where most of the detail about how to cancel a contract can be found.
Often there is a minimum term you'll need to sign up for – so be wary of these contracts. If you lose your job, move away, or simply can't afford the monthly amount it's not always guaranteed you'll be able to cancel within this term.
If you find yourself in this situation it's important to first speak to the gym and see what it can do to help. If you're still stuck get in contact with Consumer Direct, either at Gov.uk or by calling 08454 04 05 06.
Alternatives to the gym
Instead of signing your life away at the gym, there are a lot of other options which don't come with a contract and won't cost you as much.
Running out in the open is one of the cheapest ways to exercise and if you can combine it with your journey either to or from work it also won't eat into your day too much.
If you hate running, there are exercise classes across the country allowing you to do just about anything from kick boxing to Zumba – but before you sign up shop around for prices as they vary widely. Group-buying websites are always worth checking for classes but only sign up for a pack of them if you know you'll use them.
Another cost-efficient way to use a gym is through a pay-as-you-go gym. These allow you to pay a daily fee to use the gym facilities and you won't be locked into a contract. It's also a good way to trial a new gym before signing up.
More on health and fitness:
Continuous Payment Authority: your rights
Can you still feed a family for £55 a week?
How much money will I save by quitting smoking?