Kerry Katona: the latest celeb to flog a dodgy financial product
Do you want to save this article to read later? You need to be signed in for this feature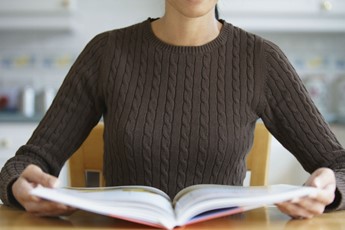 The world of personal finance shook its collective head last week when it emerged that the former bankrupt, Kerry Katona, was to front a payday loan ad campaign.
Since 8 January Katona has been encouraging TV viewers to take out loans with payday loan company, Cashlady.
The 33-year-old Atomic Kitten singer and reality TV star has been in the spotlight non-stop since the age of 18 and her struggles with life, drugs and men well documented.
She was declared bankrupt in 2008 after failing to pay a tax bill. The following year she was sacked from a lucrative six-figure contract with supermarket Iceland after the News of the World published pictures allegedly showing her taking cocaine.
All in all, she's not the ideal person to take financial advice from. However, she's far from the first celebrity to be paid big bucks (presumably) to advertise a dodgy financial product.
Cashlady
Cashlady is not actually a payday lender, but a loan broker which "introduces" borrowers to payday lenders.
Its online advertising says it offers "fast cash for fast lives" and offers loans of up to £300 to be repaid within a month. It displays a representative APR of 2,670% and says borrowing £180 for 28 days will cost you £52.20 in interest and charges.
But, as with all payday loans, if borrowers fail to repay the loan on time interest charges can spiral.
In the ads, Katona alludes to her own debt problems and describes Cashlady as "a responsible part of the payday loan industry."
Wonga
Someone who should perhaps know better is TV presenter Nicholas Parsons who began doing voiceovers for Wonga ads last year.
"Just a minute", doesn't Wonga flog short-term loans to the poor and desperate at extortionate interest rates? Yes, it does and despite having what I can only assume was a lucrative 70-year showbiz career, Parsons has sold his respected voice to the controversial brand.
Debt consolidation
However, Parsons has largely escaped the wrath of the masses for selling out to Wonga, while Katona is largely deemed not bright enough to do the sums.
There was no such letting off for Carol Vorderman when the maths genius became the face of debt consolidation company First Plus in 2000.
Over the years she came in for constant criticism for advertising expensive secured loans that could put people's homes at risk. Between 2006 and 2009 money journalist Martin Lewis ran a petition on his website aiming to dissuade Vorderman from working for First Plus. The petition got more than 90,000 signatures.
Debt charities joined the cause with the Consumer Credit Counselling Service (now Step Change debt charity) publicly saying in 2009 that Vorderman's profile could cause people to think debt consolidation was suitable for them when it was not.
Over-50s plans
Another Carol who has been accused of advertising controversial financial products is TV presenter Carol Smillie. Along with comedy actress June Whitfield, Smillie came under attack for fronting AXA Sun Life's ads for Bonus Cash Builder Plus Plan and the Guaranteed Over 50 Plan.
AXA Sun Life was fined £500,000 in 2004 for the misleading adverts which the FSA said did not provide customers with sufficient information about how the products worked or the risks involved.
More recently, Michael Parkinson and Gloria Hunniford have both advertised AXA Sun Life's over-50s plans – even though the plans were still coming under attack from Which? just over a year ago.
The consumer group urged the majority of older savers to steer clear of these plans which are designed to leave a lump sum to relatives when the account holder dies. The group said that rather than help heirs, over-50s plans can leave pensioners thousands of pounds out of pocket with many policies paying out far less than pensioners have paid in.
Car insurance
Online insurer Swiftcover came over all rock 'n' roll in 2009 when aging rock star Iggy Pop fronted its TV adverts.
Although generally regarded as a pretty good insurance provider, Swiftcover came under attack because it doesn't actually cover pop stars: entertainers are often regarded as too high risk for mainstream insurers.
The Advertising Standards Authority banned the misleading advert in which a gyrating Iggy declared "I got it Swiftcovered".
More from Lovemoney