Loveholidays.com: new site that will save you a fortune on your holiday
Do you want to save this article to read later? You need to be signed in for this feature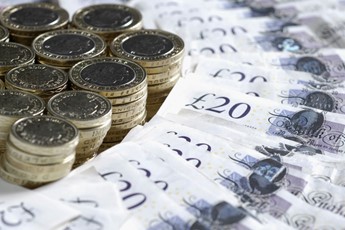 Looking to book a cheap holiday but not sure where? New online travel agent Loveholidays.com has an unrestrained search platform and plans to offer flexible payment options. But is it any good?
The web is a bit overcrowded when it comes to online travel agencies nowadays, but a new site called Loveholidays.com claims it can bring a fresh approach to the mix.
The site was soft launched last year, ahead of a full release in 2013, and has been designed to make searching for, comparing and purchasing cheap holidays less of an ordeal and more affordable.
Founder Alex Francis says this has been achieved by reworking some key areas to give it a competitive edge over other online travel agent rivals like Expedia and Travel Republic.
So with the full launch this January, let's check out what exactly Loveholidays.com can bring to the table.
Anywhere destination search
Ever felt in need of a holiday but had no idea where to go? You're not alone.
According to Francis, as many as 70% of people who purchase holidays online know what they want to do on a trip, but not necessarily where they want to go.
Expedia and the rest require users to know this information as well as the dates for travel and departure airport before they even begin researching a holiday. But Loveholidays.com doesn't need you to know where you want to go, where you want to travel from or when you want to travel.
Using an online platform created for Travelmatch.co.uk (Francis's other company), Loveholidays.com uses a bespoke 'any destination search' facility that you can use to find a selection of package holidays to compare based on your expectations.
The unique engine replicates the high street travel agency experience online and allows you to search by holiday type, budget, multiple dates, TripAdvisor rating, hotel star rating, size of group, accomodation type, facilities, departure time and board type in order to find an ideal destination.
This allows multiple locations, dates and departure points to be produced giving you a greater overview of where you can go, what date is best in that month and the airports that have these services.
Currently Loveholidays.com searches millions of package holidays to over 40 long- and short-haul destinations like Greece, Turkey, Cuba and Mexico. These are provided by third party tour operators like Thomas Cook and First Choice, but Loveholidays.com has plans to expand into dynamic packaging (build your own holidays), city breaks, skiing holidays, off-the-beaten-track experiences and cruises by mid-2013, meaning more people can use the website to find their dream holiday.
One-stop search, comparison, research and booking
As well as changing the way we look for a holiday, the website is designed to be transparent so you can get all the information you need in one place.
Once you have found the inspiration for your trip using the 'any destination search' you can chose a package by comparing the tour operators and then get access to a wealth of information on the hotel and area on just one page.
Without opening another tab or window you can find out about current weather conditions, the best time to go, restaurants, nightlife, currency, downsides, plug type, time difference and even get independent reviews from TripAdvisor as well as photos taken by other travellers for full transparency.
2013 will also bring the ability to search for hotel and flight-only options alongside the package holidays already on the site.
You can then book over the phone or online.
Lowest price promise
Loveholidays.com currently acts as a retailer for major tour operators like Thomas Cook and takes a commission from each sale.
But as a new start-up company in an already overcrowded sector, it is battling aggressively on price. At the moment Loveholidays.com lists millions of package holidays with sizeable discounts negotiated with tour operators.
For a four star, all inclusive package holiday to Kiotari in Greece at the Mitsis Rodos Maris Resort & Spa, with a 15kg baggage allowance and transfers included it costs £734 per person when booking on the Loveholidays.com website. But booking the same holiday via the Thomas Cook website means you would pay £950 per person. So Loveholidays.com in this example could save you £216 per person.
The company also has a Lowest Price Promise (like Expedia) which pledges that if you book flights and hotels with Loveholidays.com and later find the same exact holiday is available for a lower price on another travel website, the company will refund the difference to you.
Monthly payment plan
Currently Loveholidays.com allows you to pay for your trip like other websites; in full, or with a deposit and the option to pay the rest nearer the date of departure.
Deposits on package holidays with Loveholidays.com start from £49, yet other agents like Travel Republic claim to offer deposits as small as £1.
But Loveholidays.com plans to offer a new way to pay that will set it apart from the rest and might suit your finances better.
The website will, by the end of January, offer a flexible payment option to allow people to spread their payments out for their dream holiday on a monthly basis, something no other agent provides.
Verdict
I don't think it hurts to have another website like Loveholidays.com around to help out in the hunt for a cheap holiday, but for the moment you will be limited to package deals until other elements kick in later on.
Re-engineering the standard 'from', 'to' and 'date' search functionality has already got me thinking about destinations I had never heard of. So if you're looking for inspiration the website offers an interesting way of looking for a holiday and offers a lot of helpful information all on one page. But don't let that stop you exploring other websites to do more research and to compare prices.
The real game changer for me will be when the company launches the monthly payment plan. If this facility is offered interest-free, this could be the most affordable way to finance a trip and will stop people turning to credit cards or even loans to book holidays.
For those cautious of trying something new Loveholidays.com has a lot of big names backing it like Brent Hoberman (co-founder of Lastminute.com) and John Hays (founder and MD of Hays Travel), plus it has all the industry tags of ATOL protection and ABTA registration to put your mind at rest.
Let us know if you have tried Loveholidays.com and what you thought in the comment box below.
More on holidays:
14 things you must do before your holiday
How to avoid blowing your holiday budget
How to have a free holiday by house swapping
New Atol certificate to explain protection for package holidays
Why it's now cheaper to fly to New York from Northern Ireland