How much money will I save by quitting smoking?
Do you want to save this article to read later? You need to be signed in for this feature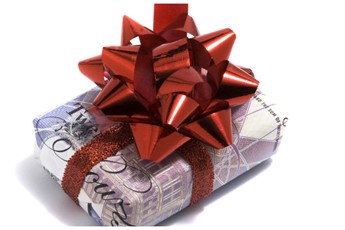 Today is No Smoking Day. How much money can you actually save by giving up smoking for good?
Today is No Smoking Day, so if you're packing in the fags, let's take a look at how much money you can save by quitting smoking.
The cost of your habit
I'm going to use the example of my father-in-law, who has been a smoker for decades and usually has a go at packing up the cigarettes each year.
He smokes Lambert & Butler, a range I am assured is fairly middle-of-the-road price-wise, which sets him back £7.64 for a packet of 20. On an average day he smokes 30 cigarettes. That means he is spending more than £80 a week just on fags.
The NHS Smokefree website has a calculator which you can use to see how much smoking is costing you. It also has all sorts of advice and information, including free Quit Kits and smartphone apps to help you kick the habit.
So simply packing up smoking would save my father-in-law in the region of £4,160 a year just through not buying cigarettes. Not a sum to be sniffed at.
But he could turn that extra cash into an even bigger sum.
Instant access savings
An obvious choice is to stick the money in an instant access savings account. That way he can earn a little interest, and still have the money within arm's reach if he needs to spend it.
Currently, the top account my father-in-law could open (minimum deposit of just £500) comes from Britannia, paying a rate of just 1.50% before tax.
After a year (assuming the rate stays the same, which is far from guaranteed), assuming he puts away £346 a month, after tax he'd be left with a balance of £4,174.
Tax-free savings
What about an ISA? These accounts offer a tax-free return, and some offer instant access too. What's more, the money he'd save from giving up smoking is not bigger than the current ISA limits (£5,760 in cash, £11,520 overall).
The top instant access ISA today that he could open with £1 comes from Stafford Railway Building Society, and pays 1.75%. Putting in £346 a month, at the end of the year he'd be sat on £4,185, an improvement of £11 on the instant access account.
Read Where to earn most interest on your cash for more on cash savings options.
Saving by spending
A savings account isn't his only option though. Perhaps he has outstanding debt on a credit card, and paying this extra money towards his bill will help him clear that debt earlier, meaning he'll be paying less in interest.
Or perhaps he could overpay on his mortgage. Many mortgages allow overpayments of up to 10% of the balance each year, and doing so means that you'll slash the amount of interest you pay and pay the mortgage off earlier!
Or maybe he fancies a bit of a punt by investing that cash. He could stick it in an ISA that tracks the FTSE, for example, or head over to a site like FundingCircle or Seedrs and put his money behind a small business. If all goes to plan he'll pocket a decent return on his money, and help the economy to boot.
Another huge boost
However, the money he'll save from not spending on cigarettes could be significantly boosted after 12 months by a drop in his life insurance premiums too.
Sainsbury's Bank has calculated that a 50-year-old non-smoker taking out £100,000 of cover via a 20-year policy would save £6,770 over the 20 years. For a 30-year-old the saving would be £571. That's big money and more that can be put away for the (healthier) future.
If you've given up for 12 months, without using any nicotine replacement products, it's time to have another look at your life insurance premiums.
The point is that with thousands of pounds a year extra in his pocket, there are all sorts of exciting options available to him. Hell, he can blow it all on a holiday if he wants. But the only way to get that money is to give up smoking, and stick to it.
If you are giving up smoking today, we wish you the very best of luck.
Get a free, no-obligation life insurance quote
This is a classic lovemoney article that has been updated
More money-saving tips:
How to save money on your food shopping
25 ways to cut your car insurance
How to find cheaper diesel and petrol
Watch free movies legally online