350 top savings accounts disappear over 2012
Do you want to save this article to read later? You need to be signed in for this feature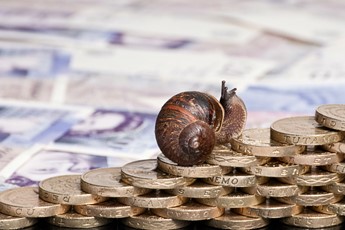 More than 350 savings accounts have disappeared over the course of 2012, leaving slim pickings for savvy savers.
A recent government scheme aimed at supporting the housing market by lowering mortgage rates is having a devastating impact on Britain's savers.
To help banks to lend more at lower rates, the Bank of England and HM Treasury launched the Funding for Lending scheme (FLS). This allows banks to borrow at rates as low as 0.25% for the 18 months until 31st January 2014.
Predictably, this flood of cheap money has had the desired effect, as mortgage rates have indeed dropped in the past four months. Alas, by making banks less reliant on customer deposits, the FLS has also caused chaos in the savings sector.
351 saving accounts vanish
Moneyfacts has revealed some shocking savings news: since the start of this year, no fewer than 351 savings accounts have vanished. What's more, over half of these disappeared accounts -- 191 in total -- were withdrawn between November and December, as the FLS gathered pace.
Here's how the market for savings accounts has shrunk during 2012:
| | | | |
| --- | --- | --- | --- |
| Total no. of accounts | January | November | December |
| All savings accounts (including cash ISAs) | 2,389 | 2,229 | 2,038 |
| Cash ISAs | 372 | 340 | 316 |
Source: Moneyfacts, 12/12/12
As you can see, savers could choose between 2,389 different savings accounts at the start of this year. By November, this total had slipped by 160 to 2,229, and then plunged to 2,038 after 191 accounts were withdrawn in a single month.
In other words, more than one in seven savings accounts (15%) has vanished this year. For cash ISAs, the market fell from 372 accounts in January to 316 recently, also a fall of 15%.
The great rate rip-off
In addition, Moneyfacts identified a massive surge in the number of accounts paying rates below the Bank of England's base rate (which has been stuck at 0.5% a year since March 2009). Check out this table:
| | | | |
| --- | --- | --- | --- |
| Total no. of accounts | January | November | December |
| Accounts paying above base rate | 1,559 | 1,417 | 1,255 |
| Accounts paying below base rate | 170 | 812 | 783 |
Source: Moneyfacts, 12/12/12
At the start of 2012, a mere 170 accounts offered interest rates below 0.5% a year. By November, this batch of awful accounts had soared to 812, an increase of 642. Since then, this total has fallen back to 783, but this group of inferior accounts has still more than quadrupled in number in 2012.
Likewise, the number of accounts paying rates above base rate has declined, with the number falling from 1,559 in January to 1,417 in November to 1,255 in December. In effect, almost one in five top-paying savings accounts (19.5%) has vanished in 2012 -- and the year isn't over yet.
Beat the savings meltdown
Of course, faced with the wholesale withdrawal of savings accounts, British savers need to fight back by getting smart and doing their homework.
To help you to find superior savings accounts, I've trawled the market for some eye-catching accounts in several different categories. Here's my latest list of ideal homes for your spare cash:
1. Cash ISA (fixed rate)
Savers willing to tie up their money for long periods gain access to some of the highest interest rates.
For example, SAGA pays a tax-free fixed rate of 2.75% a year for three years on the full cash ISA deposit (£5,640 for this tax year). If 36 months is too long, then the best two-year fixed rate is 2.62% a year from Britannia. Over 12 months, the highest fixed rate is 2.69% from National Counties BS on £1,000+.
2. Cash ISA (variable rate)
For savers requiring instant access to their ISA cash, the top rate is paid by the M&S Bank Advantage Cash ISA, which offers 2.75% a year on deposit of £100+. There are no withdrawal penalties, but this rate reduces to 2.25% on 6th March 2013.
If you can wait two months to dip into your ISA, then the best rate comes from the Coventry BS 60 Day Notice ISA. This pays a market-beating rate of 3.1% a year on £1+, including a bonus of 0.6% for the first 12 months. Also, this account guarantees that the rate payable will be at least 3.1% until 29th November 2013.
3. Emergency fund (instant access)
For your emergency fund, rainy-day money or similar nest egg, you need an account that offers instant or easy access with no withdrawal penalties.
Sadly, few accounts in this category pay rates in excess of 2% a year. However, the Post Office Online Saver Issue 8 beats the rest by paying 2.35% a year, including a 0.7% bonus for 12 months. Even better, this ramped-up rate is available on deposits of just £1 and above.
Another winner in this group is the M&S Bank Everyday Savings account, which also pays 2.35% a year (including a first-year bonus of 1%) on balances above £1.
For accounts without introductory bonuses, the table-topper is the West Brom BS WeBSave Plus 3 account. This pays 2.3% a year on £1,000+, but can be operated only via the internet.
4. Regular saver (fixed rate)
Finally, the very best rates are reserved for super savers who are willing and able to set aside spare cash each and every month.
If you can set aside between £100 and £500 a month for the next 12 months, then the Cheshire BS Platinum Monthly Saver Issue 6 will pay you a ridiculous yearly rate of 5% on these savings, fixed until 31st January 2014. However, make more than one withdrawal, or miss more than one deposit, and this rate plunges to a mere 1% a year. Unfortunately, this account can only be opened and operated via a Cheshire BS branch.
If you don't have a Cheshire BS branch in your area, then try the West Brom BS Fixed Rate Regular Saver (Adult) account. This pays 4.1% a year on monthly deposits of £10 to £250, but the rate reduces to 0.5% if you miss a payment.
More on savings: