Retailers miss OFT extended warranties improvement deadline
Do you want to save this article to read later? You need to be signed in for this feature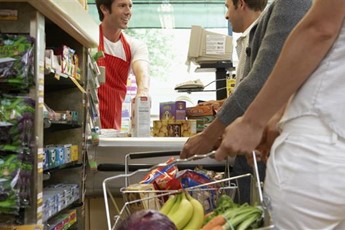 Argos, Comet and Dixons will fail to introduce improved information about the sale of extended warranties in time for Christmas, despite promising the Office of Fair Trading that they would.
A deadline for three major retailers to implement a series of measures to improve their sales of extended warranties will be missed, Lovemoney has learned.
The Office of Fair Trading (OFT) gave Argos, Comet and Dixons a deadline of Christmas to introduce the measures instead of referring the market to the Competition Commission.
The measures were:
To maintain and publicise an independently operated extended warranties price comparison website, to make shopping around easier;
To provide more easily available information via in-store leaflets and retailer websites, including on the availability of alternative warranty providers;
To conduct regular independent mystery shopping exercises to help ensure shoppers get accurate information from sales staff – and report the results to the OFT.
An OFT spokesperson told me that "development issues" were delaying the price comparison website. The leaflets are also delayed. The spokesperson said that both would be available "early next year".
Why were the measures imposed?
The OFT is concerned that retailers' ability to sell their own warranties at the point of purchase, combined with the fact that only a quarter of us shop around for warranties, is restricting competition. It feels these measures, directed at three of the UK's biggest electrical retailers, is enough of an improvement on the current situation to prevent any further action being taken.
We've consistently warned against the purchase of extended warranties, as we feel the majority of them offer poor value for money. But a comparison website was at least a potential step in the right direction.
The OFT, in its statement when the steps were agreed back in July, said: "The undertakings are enforceable by the OFT if parties do not comply with them." It now remains to be seen if it will act if there are further delays. Obviously the impending closure of Comet means that it will not be participating.
The UK extended warranties market is worth around £1 billion a year.
More on consumer rights