Co-op launches rewards scheme for banking customers
Do you want to save this article to read later? You need to be signed in for this feature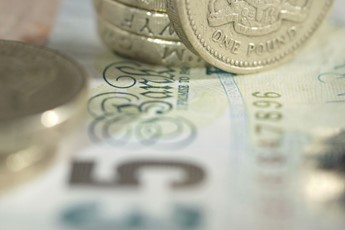 Take out a current account, mortgage, ISA or insurance deal with the Co-operative Bank and you could be in line for a dividend thanks to its new rewards scheme.
The Co-operative Bank has launched a new points rewards scheme for banking customers.
Depending on the products you take out with the bank, you can rack up reward points, which are then paid out in the form of cash dividends twice a year. Previously the payout to members was based on the balance of your account.
The value of each reward point is decided on an annual basis and is determined by the performance of the Co-operative Group. For a point of reference, the last full year payment awarded to members was in June this year with one point being the equivalent of 1.75p.
Let's take a look at how the points break down for the various products on offer from the Co-operative Bank and what you'd make from them based on 1p per point.
| | | |
| --- | --- | --- |
| Product | Points earned per year | Reward value (based on illustrative value of 1p per point) |
| Current account | 1200 | £12 |
| Mortgage | 750 | £7.50 |
| ISA | 300 | £3 |
| Other banking products (loans, credit cards, savings accounts) | 100 per product | £1 per product |
| Home insurance (renewal) | 750 | £7.50 |
| Car insurance (renewal) | 750 | £7.50 |
| Other insurances (pet insurance, first year home and car insurance) | 100 per product | £1 |
As someone with a Co-op bank account, I can therefore look forward to a payout of (hopefully) at least £12. But is this annual reward a reason to pick any Co-op product over a rival? Let's take a look at the Co-op's offering to see how it compares.
Current accounts
The Co-op offers a couple of packaged current accounts which come with all sorts of extras but will set you back at least £9.50 a month, so I'm going to stick to its free account, the Current Account Plus.
This comes with a £200 fee-free overdraft and exclusive mortgage deals, for which you'll have to pay in £800 a month. It might not seem spectacular on paper, but the Co-op is doing something right. Both it and its subsidiary Smile feature in the top three in every single current account category in the 2012 Lovemoney Awards!
That said, there are alternatives worth a look that offer a decent return. If you want interest on your cash, there are three accounts to consider: the new Nationwide FlexDirect, Santander's 123 current account and the Lloyds TSB Classic with Vantage.
For a full rundown of how these accounts compare, check out Nationwide launches top interest-paying current account FlexDirect.
There are also a couple of accounts paying a significant welcome bonus. With First Direct you'll pocket £100 for opening the 1st Account (and another £100 if you choose to leave after a year), while Halifax is paying £100 for those switching to one of its accounts until 2nd December.
Mortgages
The Co-op has caused something of a stir of late in the mortgage market with a number of stonking deals.
One of the best deals is its five-year fixed rate at 3.79% for borrowers with a 15% deposit and a £999 fee, a market leader.
What's more, existing current account holders qualify for even better deals, as they don't have to pay a product fee at all. As someone who has looked at moving house lately, the knowledge that I'd get a better mortgage was a big factor in looking closely at the Co-op's deals. The chance of pocking a few pounds a year as a reward on top of that can't hurt!
That said, the Co-op's deals won't be the best for everyone. You should compare the whole market, using Lovemoney's mortgage tool, to see which deal meets your needs the best.
Savings and loans
These are areas where the Co-op doesn't do so well.
On personal loans of between £7,500 and £14,950, it charges a representative rate of 7.9% - a full 2.5% more than the market leading rates on offer from Derbyshire and Sainsbury's. On a £10,000 loan paid off on a five-year term, that's the difference between monthly repayments of £189.96 and £200.99, a difference which quickly adds up.
As for savings, its Smart Saver pays a frankly insulting 0.25% AER while its Cash ISA is not much better with a rate of 0.5% AER. While the savings market is hardly full of enticing rates at the moment, there are still far better deals on offer than that. Check out The best instant access savings accounts and The UK's best Cash ISAs.
Insurance
It's pretty hard to compare insurance the way you can compare current accounts or mortgages. The only thing you can do is use a comparison engine like Lovemoney's to see what deals you qualify for, and then pick from there.
What you really shouldn't do is pay out more for your insurance than you have to, simply for the sake of an extra benefit like a reward payout from Co-op. That's particularly the case when it comes to renewals – it's rare that you are better off by renewing rather than shopping around and taking advantage of the better deals offered to new customers.
My thoughts on the rewards scheme
I have a lot of time for mutuals, as they are run for the benefit of their members rather than shareholders, and outfits like the Co-op are true to their word. And when it comes to current accounts and mortgages, you'll struggle to find too many better options.
But while the rewards scheme is a nice bonus, it shouldn't be much of a deciding factor when it comes to picking your next product, whether that's a current account, mortgage or insurance. You may end up far better off going for an alternative cheaper product that doesn't come with the promise of a difficult to predict dividend payment.
More on getting the best deals: