Lovemoney Awards: First Direct is your favourite savings provider
Do you want to save this article to read later? You need to be signed in for this feature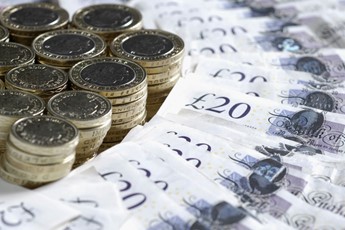 First Direct is the clear winner in the Lovemoney Awards savings category.
Last week we announced the credit card winners in the Lovemoney Awards 2012.
Now we're moving to the winners in our savings awards.
Remember these awards are voted for by Lovemoney readers – they reflect the verdict of our readers on the financial products that they use. Read more in The Lovemoney Awards 2012 - how it works.
So, without further ado, here the results:
Customer service

Winner

First Direct

Cheer

Natwest

Cheer

Coventry BS
Interest rate

Winner

Coventry BS

Cheer

Post Office

Cheer

Santander
Consistency

Winner

First Direct

Cheer

Natwest

Cheer

Coventry BS
Accessibility

Winner

First Direct

Cheer

ING Direct

Cheer

Lloyds TSB
Most loved

Winner

First Direct

Cheer

Natwest

Cheer

Coventry BS
You'll see that First Direct has won three of the four categories and is also the overall winner.
I'm not surprised that First Direct has done so well. The bank has a fantastic reputation for customer service and also won the overall Lovemoney savings award last year.
Consistency
I also think that First Direct's victory in the 'consistency' category is especially noteworthy. Too many banks play a game of launching savings accounts with very attractive rates and then slashing the rate a few months later.
So a bank that consistently pays a decent rate month-after-month is very attractive. If you're looking for that kind of consistency in a savings provider, our readers are telling you that First Direct is the place to go!
Interest rates
That said, First Direct does have one weakness in the savings arena. You won't often see a First Direct savings account in a list of the top-paying savings accounts. No doubt that's why First Direct didn't win in the 'interest rate' category.
Instead that honour went to Coventry Building Society which often offers table-topping accounts. For example, Coventry launched a top-paying instant access account in June and also offered a market-leading, inflation-beating fixed-rate bond in July.
And then every October Coventry offers the Poppy savings bond, which pays an attractive rate to savers while also donating funds to the Poppy appeal.
Coventry is also offering the top-paying instant access account right now, although it does come with a catch. The Coventry BS Family Saver account pays 3% which is well ahead of any other instant access account. However, you can only open the account if you have a family and receive Child Benefit. What's more, your Child Benefit must be paid directly into your Coventry account.
And if you're looking for a Cash ISA, Coventry's 60-Day Notice ISA is one of the best accounts, paying 3.25% interest.
Fixed rates
However, if you're looking for a fixed rate bond, Coventry really isn't competitive at the moment.
The best rates are paid by BLME which offers a 4.2% 'anticipated profit rate' on its five-year Premier Deposit Account. The account pays 'profit' instead of 'interest' in order to comply with Sharia law. However, the big downside with BLME's bonds is that you need a £25,000 minimum deposit.
If you don't have that kind of spare cash, you might like the Triodos Three Year Ethical Savings Bond. You only need a £500 minimum deposit for this account which pays 3.25% annual interest. What's more, some folk will derive satisfaction from depositing their cash with a bank that takes an ethical approach.
Back to First Direct
You may be thinking that 4.2% doesn't seem like a great rate when compared to rates on your average savings account only a few years ago. And that's undoubtedly true. Interest rates on savings accounts have been pathetically low since 2009 and they're getting worse.
Given that background, you may prefer just to go with a bank that is consistent and offers good customer service. If that's the case, First Direct should fit the bill nicely.
Compare savings accounts with Lovemoney
More from Lovemoney:
Lovemoney Awards: John Lewis is your favourite credit card
Nottingham BS launches 6% savings account
Cheshire Platinum Monthly Saver offers 5% interest and instant access
Is there any point opening an easy access account?