The VistaQuest disposable digital camera: novel idea or waste of time?
Do you want to save this article to read later? You need to be signed in for this feature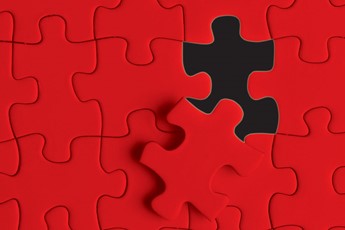 Disposable cameras seemed to go the way of the dodo once digital cameras took off. But now there's a camera which is both digital and disposable. Why would you want one?
I think it's fair to say that disposable cameras have fallen out of favour since the rise of digital alternatives, whether that's a digital camera or even a mobile phone with an in-built camera. The only time I really see them now is at weddings, allowing guests to get snap-happy at a minimal cost to the bride and groom.
But US-based company VistaQuest must think there is still some appetite for the retro gadget as they have launched a digital version. The VQ10 has all the trappings of a disposable single-use camera, but with the modern convenience of an instant upload. And all for an affordable £11.99.
Why would anyone want one?
The VQ10 can offer the novice an inexpensive route into digital photography. And because it is so easy to use you could even give it to a child as their introduction to taking pictures.
But it can also help those wanting to protect expensive cameras from risky situations, perhaps like a holiday by the pool, extreme activities like hiking or on nights out when you might get a bit tipsy.
The digital single-use camera enables users to freely collect images with little worry of damaging more expensive gadgets.
Background
VistaQuest showcased a range of single use digital cameras at the Photo Marketing Association Trade Show held in America back in 2010.
The range got a good response and after featuring at the show won a Photo Industry Reporter Rudy Award, which "celebrates ingenious, fascinating and quality products".
The idea clearly impressed the photography community, but is this twist on an old favourite worth getting?
The specifications
The VQ10 looks like a regular cheap and cheerful plastic disposable camera.
The model is fuss-free with none of the complicated features you normally find on digital cameras. It has a fixed focus lens for a simple point and shoot operation, with no zoom to mess about with.
But you may have trouble capturing the best image as there is no LCD screen to check as you go and the viewfinder is nothing more than a mere plastic square that pops up for you to try to frame the composition of your snap.
The camera can be used indoors and outdoors, but the VQ10 has no flash so you will need a lot of light in order to capture a good image.
When you pull the tab to activate the battery you will have 90 days to use up the 50 snaps. But the camera has a sleep function for when you're not using it that makes it last a bit longer.
The VQ10 comes with a USB connector built into the bottom so you can easily upload your photos and the resolution of the images is set at 1280×960 pixels, which will provide prints measuring 5"x7".
But beware the VQ10 only allows a single download so you should only attempt to transfer your snaps once you have got your 50 pictures as you won't be able to plug in again.
The camera is compatible with PCs and Macs. And for those worried about the waste element it can be recycled at a photo development centre.
The reviews
Reviewers in the UK have mixed feelings about the VQ10.
Most are satisfied with the price but are less happy with the quality of the images the kit produces.
Those that have tried it out have reported blurry shots, odd hues and trouble using the strange viewfinder to capture the right image.
Verdict
I like the idea of the VistaQuest VQ10 as a cheap way for kids to get into photography or as a knockabout piece of kit to have with you on excursions where you are more likely to have an accident. But from the sound of the reviews, you get what you pay for and the real price of a cheap camera is poor image quality.
Although the camera is an affordable £11.99, for less than the price of two VQ10's you could buy a reusable Vivitar Freelance 2.1MP Digital Camera, which stores 120 images for £22.99. It comes with a built-in viewfinder, can record movie clips and has a 1.5" LCD screen.
VistaQuest has more expensive versions available; some that come with flash and a 1.4" LCD screen may improve the quality of images and usability. But I don't like the thought of paying much more than £11.99 for something that you have to throw away after 90 days.
Personally I wouldn't bother with the VQ10; it feels like a waste of money. There are plenty of classic disposable cameras knocking around that are a lot cheaper as well as second hand or bottom of the range digital cameras that could match the price.
But what do you think? Would you go for one?
More on technology:
Txtr beagle: new £8 Kindle rival
Amazon Cloud Player: mp3 albums for only 99p
Microsoft Surface: a new rival for the Apple iPad 4
Google Chromebook vs Apple iPad Mini: battle of the gadgets
Amazon Kindle Lending Library: the cheapest way to read a book?