Referral schemes: make money from your friends
Do you want to save this article to read later? You need to be signed in for this feature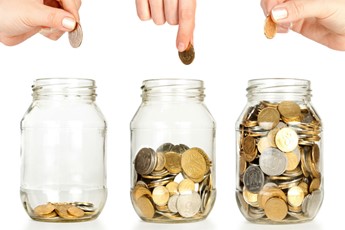 As a bank and building society launch recommend-a-friend schemes, we look at the various referral schemes out there at the moment and how you can cash in thanks to your friends.
Santander and Norwich & Peterborough Building Society are the latest financial organisations to launch recommend-a-friend schemes. And they're not alone: referral schemes are all the rage and you could be quids in, simply by recommending products and providers to your mates.
Santander's offer rewards existing Santander 123 current account and 123 credit card customers with £20 per friend they recommend to the current account or credit card. You can recommend a maximum of five friends, earning you £100, which is paid in Amazon gift vouchers.
To make use of the offer your friend must apply online via the specific recommend a friend process.
Meanwhile Norwich & Peterborough is offering every existing customer a £25 reward for introducing a friend to the building society, with the new customer receiving £25 too.
Broadband and telecoms
One area where recommending friends is particularly popular is the broadband market.
Be Broadband has a pretty good reputation and its aim is to use word of mouth to spread the good news. Customers can earn a tidy £280 a year by persuading their friends to sign up to the service.
Each referral nets existing customers £40 and the new customer gets £40 credit on their bill too. Under the scheme you can refer up to six people a year and if all six sign up, you get an extra £40.
Rival Plusnet also runs a scheme called My Referrals, which gives customers a monthly discount for every person who joins following their recommendation.
The discount depends on the product your friend signs up for, but is normally 50p or 75p off your bill for each month the friend stays as a customer. There's no limit to the number of friends you can refer and Plusnet says it pays out £45,000 worth of discounts each month.
Alternatively introducing a friend to Sky will net both you and your friend a high street voucher worth up to £75.
Laser eye surgery
I had laser eye surgery earlier this year with Optimax. Recommending the clinic to friends will earn me £50 if they go ahead with the operation and get them a massive £500 discount on the cost of Wavefront treatment.
Rival Optical Express runs a similar scheme whereby you recommend a friend and then have the option to receive a cheque or split the cash with your friend having the surgery. You can earn up to £300 this way and there's no limit on the number of friends you refer.
No friends?
If you don't have many friends or at least don't have enough who are in the market for a new broadband provider or bank account there's a website that offers to pair up referrers and "friends".
Refer Me Happy lists the latest referral schemes from various companies. Top deals on the site at the moment include Sky, Virgin Media, Ocado, Next and Betfair.
Suitable products
There's undoubtedly money to be made from these schemes, but are they a good idea?
Santander might be paying existing customers up to £100 to recommend the bank's services to friends – but it has to track down some happy customers first. Santander generally has a terrible reputation for customer service which often over-shadows some decent products on offer.
Also, in general, when it comes to current accounts and credit cards, what's best for one customer might not be the ideal account for another.
Essentially, before signing up to a contract for any type of service, it's a wise move to shop around and be sure the product is right for you, rather than being swayed by incentives or a friend's recommendation.
Referral offers also come with a number of terms and conditions. Inevitably most only pay out if your friend actually buys, rather than just enquires about, the service in question.
Job referrals
In some industries referring your friends for jobs can also result in a cash payment. For example, Corecruitment, which operates in the service industry, pays up to £250 for every recommendation that results in someone being placed in a position and staying there at least three months.
H1 Healthcare, which provides staff for health and social care, pays existing staff between £25 and £100 for every person they recommend who goes on to work for the company.
When it comes to jobs it's best to check out what your company offers if you recommend a friend for a position – but remember it might reflect badly on you if things don't work out well after they're offered a job
More on ways to boost your income:
How to make the most money from your old tablet
How to make money in the evening