The best low-fee balance transfer credit cards
Do you want to save this article to read later? You need to be signed in for this feature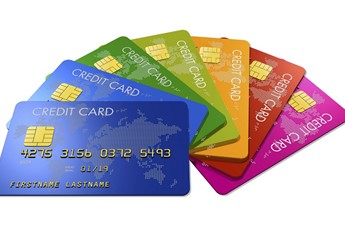 A number of balance transfer cards are offering a decent period of interest-free payments, with only a minimal transfer fee to pay.
When looking for a good balance transfer credit card it's important to strike a balance between the length of the interest-free period on offer and the size of the balance transfer fee. After all, you don't want to pay over the odds to take control of your debt, but you also don't want to run out of time to pay it off before interest starts being charged.
It's a tough balancing act, particularly as providers do not follow logical rules when creating these products. Paying a higher fee doesn't automatically mean you get the best interest-free period and vice versa.
Cheapest 0% balance transfers cards
Here are the best cards around at the moment that offer balance transfer fees at 1.50% or under on 0% balance transfers. The table is ordered by the cheapest cards, in terms of balance transfer fee, and then length of interest-free period.
| Credit card | 0% period | Balance transfer fee | Fee paid on £2,000 transfer | Representative APR after 0% period ends |
| --- | --- | --- | --- | --- |
| | 6 months | None | £0 | 19.9% |
| | 12 months | 0.5% | £10 | 18.9% |
| | 12 months | 0.5% | £10 | 18.9% |
| | 15 months | 0.55% | £11 | 15.9% |
| | 15 months | 0.65% | £13 | 17.9% |
| | 18 months | 0.7% | £14 | 17.8% |
| Bank of Scotland Platinum 28-Month Low Balance Transfer Fee MasterCard | 28 months | 1.5% | £30 | 18.9% |
| Lloyds Bank Platinum 28-Month Low Balance Transfer Fee MasterCard | 28 months | 1.5% | £30 | 18.9% |
*Nationwide current account customers only
At the moment you can get free 0% balance transfers with Barclaycard.
The Barclaycard Low Fee Platinum Visa is offering to freeze balances for up to six months free of charge. However, the offer is only around until 7th August, so you'll need to be quick to take advantage.
But if you need longer than six months to clear your debt, the cheapest deals come from Sainsbury's and Fluid with a fee of just 0.5% for a 12-month 0% period.
The Nationwide Select Card offers the next best deal with 15 months 0% for a 0.55% fee. However, you need to be a Nationwide current account customer to apply. If you're not you'll have to go for the slightly more expensive Nationwide Credit Card which offers the same 15 months 0% period, but for a 0.65% fee.
After these best buy deals comes the Post Office Platinum MasterCard. It offers 18 months interest-free on balance transfers for a fee of just 0.7%.
Alternatively the Bank of Scotland Platinum and Lloyds Bank Platinum cards offer over two years with no interest to pay on your debt for a very low 1.5% fee.
Note that you may be offered a slightly different deal if your application is successful as only 51% of accepted borrowers have to be given the maximum 0% period. You may be given a 0% period of as little as 18 months, with an APR ranging from 21.9% to 25.9%.
If you think you'll need even longer, there are 0% balance transfer credit cards offering up to 33 months interest free, but they come with far higher balance transfer fees. You can read more about these in The best 0% balance transfer credit cards.
It's worth pointing out that you'll need to have a good credit rating to qualify for most of these cards.
If you think your credit rating is a bit blemished, for example you've missed a payment or two in the past, you might want to try first for the Fluid Low Fee Credit Card Visa. This allows you to pre-check your eligibility without it being recorded on your credit report.
If you keep being turned down, don't carry on applying, as you'll hurt your credit rating. Instead, try to make some cutbacks if you can and pay off more of your debts. Make sure you keep up your repayments and your credit rating will, in time, improve.
If you're in serious trouble, seek free, independent help from a debt charity. You can find out more about these in Where to get free debt advice.
Low-rate alternatives
If you don't think you can keep up on moving your debt around then a lifetime low-rate balance transfer credit card might suit you better.
Instead of remaining interest free for a certain amount of time, these credit cards have a low APR applied to the balance from the start of the transfer that lasts as long as you take to pay it off. Some of the best cards in this category don't charge a transfer fee and those that do keep it very low.
Compare low-rate 0% balance transfer credit cards
This article is updated as products change
More on credit cards
The best 0% balance transfer credit cards
The best credit cards to use on your travels