Start planning now for Christmas
Do you want to save this article to read later? You need to be signed in for this feature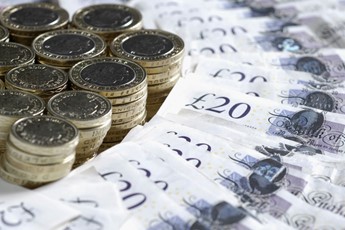 Did you spend too much on Christmas 2011? If you don't want to repeat your mistake this year, start planning now.
I reckon you should start planning for Christmas 2012 right now. In January.
Here are three things to focus on now:
1. Think about who you want to give to
Draw up a list now of all the people you're likely to want to buy a present for in December. Then think about how much you want to spend in total on presents. Write all this information down.
Now that you've set budget targets for your Christmas spending, you'll be less likely to go mad making expensive impulse purchases in the run-up to the big day.
In fact, budgeting is a great strategy for controlling all your spending, not just for Christmas. One of the best budgeting tools out there is lovemoney.com's MoneyTrack tool.
2. Buy a present a month
You can spread out the cost of Christmas by buying presents gradually through the year. Just keep an eye on your total Christmas budget and don't spend too much on the presents.
You don't have to stick rigidly to the 'one present a month' rule. If you spot an amazing bargain at some point, then fine, snap it up! As long as you stay within your overall budget. (And yes, if you need to buy more than 12 presents, you'll need to buy more than a present than a month!)
3. Save up for your food
Of course, you'll have to buy most of your food in December, so it also makes sense to save up throughout the year.
Pay your money into a regular savings account and you could get as much as 5% a year on what you save. Principality Building Society is offering a Christmas Regular Saver Bond which pays 5.02% AER a year. You have to pay in a minimum of £20 a month and you'll get all your money back on November 29th.
More: Get a 0% overdraft | Average Brit only has £98 to spare at end of the month