Supermarkets fight back against voucher fraud
Do you want to save this article to read later? You need to be signed in for this feature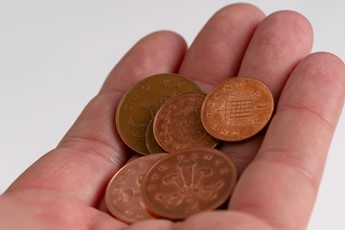 Tesco and Sainsbury's have been clamping down on the fraudulent use of their vouchers - leaving some shoppers with a criminal record.
Money-off vouchers used to be so simple. Mums would clip a 10p coupon from a loaf of Hovis and use it against the next loaf purchased. Simple.
But in recent years, in bid to get us through their doors, supermarkets have stuffed our wallets with a dizzying array of loyalty cards, vouchers and coupons, some with complicated rules for redemption.
Furthermore, in an attempt to lure customers from each other, some retailers have even allowed certain vouchers for rival supermarkets to be used in their stores. Some would accept coupons even if shoppers had not bought the product listed. Even hardened money-savers could be left confused!
Loyalty doesn't pay
But many of us devised some simple tactics to get the most out of the retailers.
Joining all of the loyalty schemes and mixing up where you shop is a popular one. Sainsbury's, for example, might register that you're not being "loyal" and issue a few tempting "£5 off a £50 shop" vouchers to persuade you to come back in.
And many of us now regularly print our own money-off vouchers from retailer and money-saving websites in order to save a few quid.
Times are hard
And it all helps. The Institue of Promotional Marketing (IPM) reckons discount vouchers are saving us around £500m each year, which in these trying times makes a significant difference to the average household budget.
Indeed, the recently released August report from Asda's Monthly Income Tracker, revealed that families in the UK are experiencing the biggest squeeze on household finances since the 1920s. The average family income in August 2011 dropped by a whopping £14 per week when compared to August 2010, which is the largest annual fall on record.
And the reasons are simple – the cost of food, clothing, petrol, diesel, gas and electricity are increasing rapidly, while wage increases remain slow. Add on rising unemployment and you realize things will probably get worse before they get better.
Using moneysaving vouchers and discount websites can really help us save some precious cash.
Indeed, many of us probably pat ourselves on the back when we discover some loophole that allows us to save a few more quid at the expense of the major retailers. After all, they can afford it, can't they?
But the supermarkets are cottoning on.
Prosecutions for voucher mis-use
Last week, a female shopper in Wrexham was cautioned by police for fraudulent use of a discount voucher in a Sainsbury's store. The shopper in question had printed a Unilever coupon several times using different names, and saved herself £150 off her shopping.
And back in July, a Cambridgeshire couple were sentenced to a 12-month community order and ordered to pay £500 in compensation after pleading guilty to obtaining almost £1,100 worth of free groceries from a Tesco store, by fraudulently re-using a voucher.
The couple had discovered that their issued £17.50 voucher would be accepted numerous times at a self-service checkout, and so re-used it a whopping 62 times!
Unfair treatment?
Some of us may argue that this treatment is harsh – after all, if retailers want to issue discount vouchers, isn't it up to them to take the trouble to make sure they can only be used once?
How hard it is to take a coupon at the point of sale, or ban their use at self-service checkouts? Or make them bar-coded so they can only be scanned once? If they are used like cash, why not treat them like cash?
The law's the law
But whatever you believe, the fact remains that if the terms and conditions state that each voucher must only be used once, by knowingly re-using them shoppers are potentially committing fraud, leaving the retailer well within his rights to prosecute.
What's more, when a retailer accepts a coupon in payment for goods, a contract is made. If the retailer later realizes the terms and conditions have been breached, he is within his rights to claim damages from the consumer, meaning shoppers may be pursued even after having left the store.
Indeed, with voucher fraud reportedly having cost retailers £300m last year, you can understand why some are starting to take action, and even considering discontinuing their use.
Stick to the terms and conditions
My advice? Read the terms and conditions for each voucher carefully and stick to them – fraud is fraud and the last thing we want to hear about is lovemoney.com readers being prosecuted!
More: The sneaky way Tesco funds price drops |Why I'll never shop at Asda again