Why you should be terrified
Do you want to save this article to read later? You need to be signed in for this feature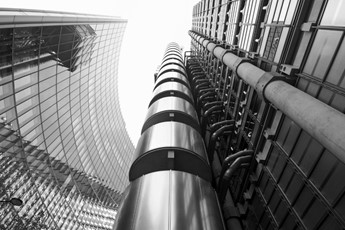 Here are five financial nightmares that should scare you witless.
1. A war between the generations
Today, there are almost 4 people of working age for every person over 65. In 50 years time, it's expected there will only be 2 people working for every person over 65. In other words, taxpayers will either have to shell out a lot more money for pensioners, or the government will have to reduce spending on the elderly. This is a 'pensions timebomb'.
I think this looming crisis could create a lot of tension between the young and the old. It'll make a big impact on politics and, more importantly, it could have an impact on family relationships.
2. Not enough money for care
This is the one that scares me the most. With life expectancy getting longer, I could easily end up living till I'm 90. Maybe even 100. Or longer!
Now I admit that living till 90 might be ok. That's as long as I could stay fairly healthy until my last few weeks on earth. If I could stay in my own home, I reckon I'd probably be able to cope thanks to a combination of my savings, borrowing against the value of my home, and some limited help from the government.
What terrifies me is the thought that I might have a long decline and have to live in a care home or a hospital for several years. A few years ago I spent a night in an NHS hospital and, sadly, it was one of the worst nights of my life. The quality of care was very disappointing.
I'm worried that the standard of care is only going to get worse, and I could be stuck in a very basic care home for five years or more post-2050.
Sure, there will be private care homes that offer a better service but I suspect I won't be able to afford them. I fear I'll have already spent my savings to get me through my 60s, 70s and 80s.
3. You can't support your family
You might be thinking that your old age is a long way off so there's nothing to get scared about just yet. However, many families should be scared about a more immediate threat.
What if a parent lost their job or became ill?
I fear too many people are just crossing their fingers and hoping it doesn't happen to them. But, in reality, it could happen. In fact, it happened to me - ill health stopped me from working for several years. Yet, according to Aviva, 52% of UK adults don't have life insurance.
If anyone depends on you, you should seriously consider taking out life insurance. Also think about critical illness cover or income protection insurance. These are policies that could give you an income if you become ill.
4. The State Pension is cut...and cut again
The government is planning to introduce a flat tier state pension worth £144 a week in 2016. This is a significant sum of money and the government's rule changes are very welcome.
That said, you can't assume that the government will continue to pay out as much money in 2035. Governments will remain under financial pressure and they may feel obliged to cut back on the state pension at some point.
5. House prices won't rise so fast. They may even fall!
The changing make-up of our population could have a big impact on house prices. Recent generations of homeowners have been able to make money by selling up and moving to cheaper homes when they retire. Thanks to strong demand from plenty of young workers, this has been an easy way to make money.
But I think that's going to change. Going forward, there will be more people in their 60s trying to cash in and sell up, and fewer people in their 30s and 40s trying to buy. That means house price growth will slow and we may see more years where prices fall.
Lower house prices will be great for younger folk who are currently in their teens or twenties. However, I'm in my 40s and I've begun to realise that I can't rely on property profits to keep me comfortable during my retirement.
Solutions
These nightmares are scary but I know that the worst response is sticking your head in the sand. Taking action is the best way to reduce the financial fear.
If you're worried that your love ones might suffer if you died, then you can find out more about life insurance in Life insurance made easy.
And if you're worried about your old age, you can take steps to boost your retirement income now. Find out more in 10 ways to boost your pension.
I also think that drawing up a financial plan can be a great way to reduce your fear. Basically, you need to look at your goals for the rest of your life and then work out how you can generate the cash to achieve those goals. And if you can't generate enough cash, revise your goals!
This is a classic Lovemoney article that has been updated.