Five more ways to transfer money abroad
Do you want to save this article to read later? You need to be signed in for this feature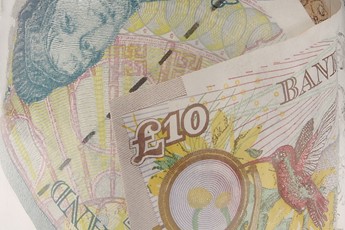 We look at another five ways to transfer money from the UK to foreign bank accounts in another currency.
I'm continuing my series of ten different ways to transfer money overseas. You can read the first part in Five ways to transfer money abroad.
So what are the other ways you can send your cash to different countries?
6. Brokers
Using foreign exchange specialists is probably the second cheapest way to transfer money behind Currency Fair. Brokers like Moneybookers, CurrencyUK, XE.com, HiFX and Tranzfers.com all offer services that intend to undercut the bank, and usually do.
Their fees can be similar, often charging around £10, but you get significantly better exchange rates that can easily knock pounds off the total cost. You still might be looking at £30 or more for a £1,500 transfer, however.
7. "Free" transfers to Spain
Halifax claims that if existing customers set up an account with Lloyds Banking International, then they can transfer money there and back for free.
By "free", the bank means it will not charge a fee. Expect loading on the exchange rate to still weigh heavily on your purse.
8. Posting prepaid cards
Here's an intriguing idea: post out an empty prepaid card and then load money onto it through the internet. These cards do not compete on price or simplicity with exchanging foreign currency in the UK at many high-street exchange bureaux, but you're not going to want to post cash overseas.
It would not surprise me if this was cheaper than using banks and, in some cases, cheaper than using brokers too.
Three things make this method unattractive, however. You could pay too much in on-going fees if you just want to use it irregularly in this way. The cards are not as flexible as having a bank account overseas, since they usually make it expensive for certain transactions, such as cash withdrawals. Finally, you'll have to be careful not to fall foul of the terms and conditions when using the card in this unusual way.
9. Do you need to transfer the money at all?
Some current accounts and credit cards, such as those from Nationwide and Saga, come with free or very cheap card use overseas, even when taking into account both fees and the exchange rate.
If you can get away with using these cards (while paying off your bill extremely quickly if you're using the credit card), you might be better off than actually transferring the money in any other way. Except, perhaps, Currency Fair.
10. A bank transfer across the pond
Smile is one of the banks to offer so-called "structured payments" to the US. This is yet another money transfer system. It costs smile customers just £8 in fees, but then we have smile's exchange rate to contend with.
Since it doesn't deign to reveal to us what that is, we can expect it to charge typically expensive bank exchange rates that'll add at least another £30 to the cost of a £1,500 transfer.
Structured payments take five to seven working days to complete.
This is a lovemoney.com classic article, updated for 2012
More on travel:
Compare current accounts through lovemoney.com